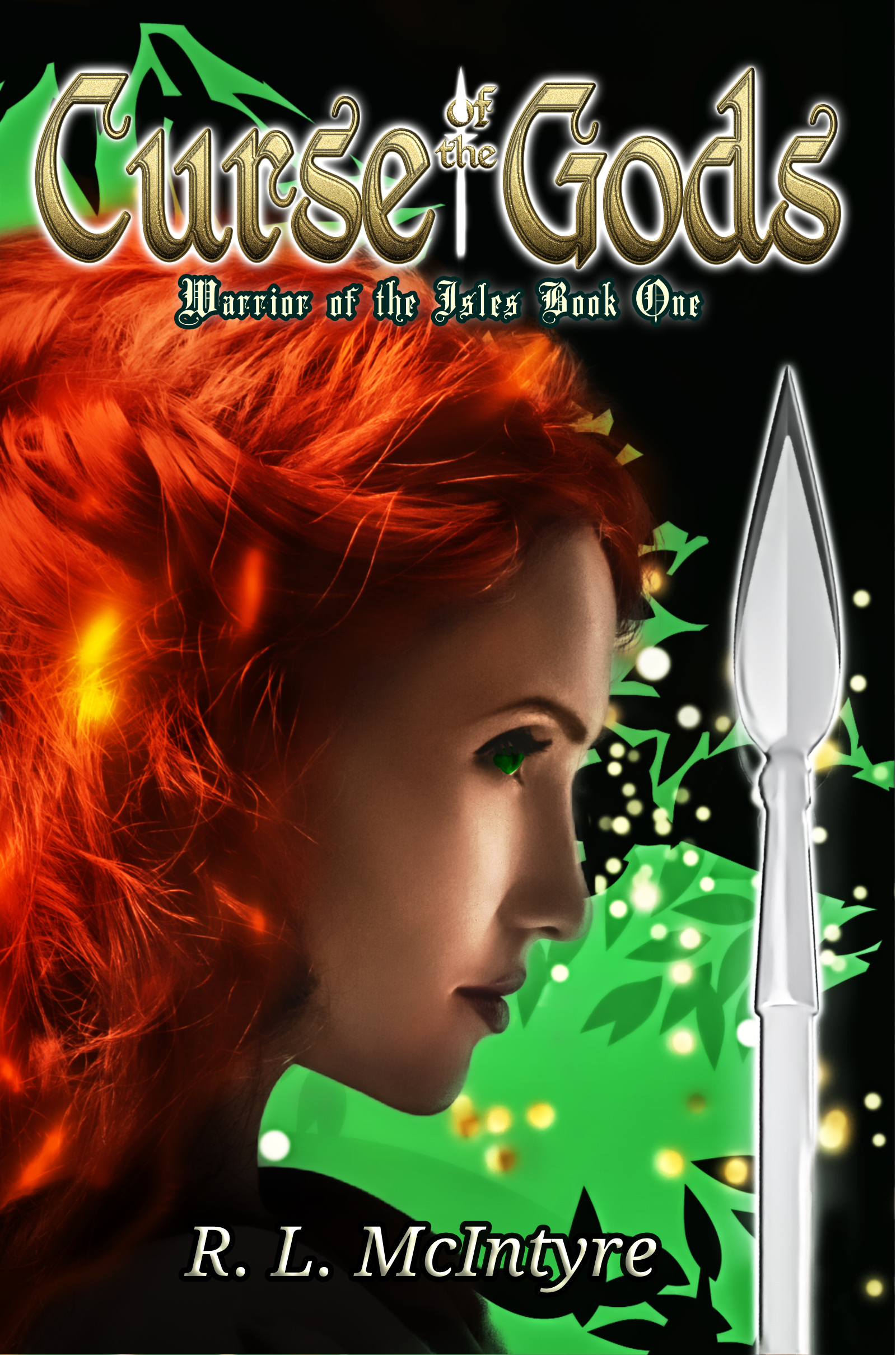 YA Historical Fantasy
Date Published: 09-21-2021
Dare to defy the Gods?
The Gods demand absolutes, absolute devotion to a prophecy Seanait wishes wasn't real. Ever since her riastrad awoke she has trained for her seventeenth birthday and the beginning of her destiny. With only a few months left, she is ready to return home to Ulster but when Romans invade Caledonia she can't leave the land defenseless. Taking up arms next to her best friend Eion she is ready to defy the Gods and save lives. A chance encounter with the seventh fae prince of Amanthia, Cillian, awakens a dream that could change everything.
Cillian has spent nearly a year running from the trials for the crown of Amanthia. He wants nothing to do with the faelands who see him as a monster because of his Primal magic. He's determined to never return but when Gods meddle in the fates of fae and humans alike everything will not go to plan. In order to survive the war with the Romans and their own destinies, Seanait and Cillian must depend on the one thing pulling them closer, their uncertain hearts.
This is YA historical fantasy series based on the Irish myth of Cu Chulainn.
Author Interview
1. What would you consider to be your Kryptonite as an author?
My Kryptonite would probably be new ideas. They're like sirens calling me to new projects which can make it hard to stay on task. I never seem to be able to write as fast as my mind works.
2. What fantastical fictional world would you want to live in (if any) given the chance?
I'd love to live in the world of Avatar. The idea of controlling elements and working with spirits would be so much fun. It would be an amazing world to live in.
3. Did you want to be an author when you grew up?
Yes, I always loved writing and was so anxious for the day to finally become one. Low and behold I did it at 25! It's been the best experience and it makes my younger self so happy.
4. What is your most unusual writing quirk?
That's hard but if I had to say, I sometimes like to write scenes out of order and then piece them together. I've also been told that it's not that common to write to music with lyrics. I'm almost always jamming out and getting into writing sprints.
5. What's one movie you like recommending to others?
Wolf Children. It's a great animated movie that is a little bit sad but so heartwarming.
6. If you could own any animal as a pet, what would it be?
A fox or a wolf hands down!
7. Have you ever met anyone famous?
I met James Gurney, the guy who wrote the Dinotopia books. I even got a signed book by him. It was a super cool experience especially since I loved his books as a kid. His ability to draw such complex and beautiful worlds got me immersed so easily. I strive to someday be able to describe a world as vividly as he does with a brush and paint.
8. How long, on average, does it take you to write a book?
That truly depends on how much time I have to write and how much research I need to do. I can usually write a draft in four months.
9. How do you select the names of your characters?
I love my names to have meaning. I'm always on websites that tell me what a name means. It's a fun way to help me as the writer connect with the character. However, for this book I relied heavily on the myths and chose names that were similar to those. Others were picked because of the meaning.
10. What creature do you consider your "spirit animal" to be?
A wolf. I can be both a pack animal and a solitary animal at the same time. It totally depends on the situation or my mood.
11. What fictional character would you want to be friends with in real life?
I always loved Elisabeth Bennet. Especially for the time period her world is set in, I've always loved her strength and ability to challenge other's perspectives but also eventually hers. I feel like she would be a great friend to have.
12. Do you have any advice for aspiring writers?
Keep writing. Write every day if you can and read. Find what inspires you and what speaks to you. In this case is was my Irish heritage but find that thing for you and go after it. Also, be open to learning. Writing is a craft you are always getting better at and it's subjective in a lot of ways. So don't ever stop trying to improve yourself.
13. What is your favorite genre to read?
I loved reading all things fantasy from adult fiction, historical, urban, anything and everything. A little bit of magic or dragons will pull me in instantly.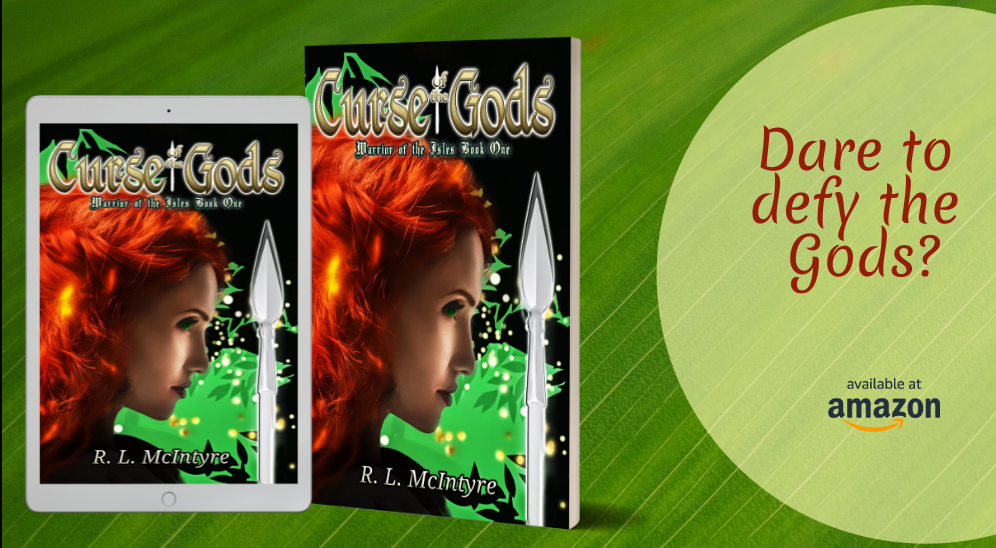 About the Author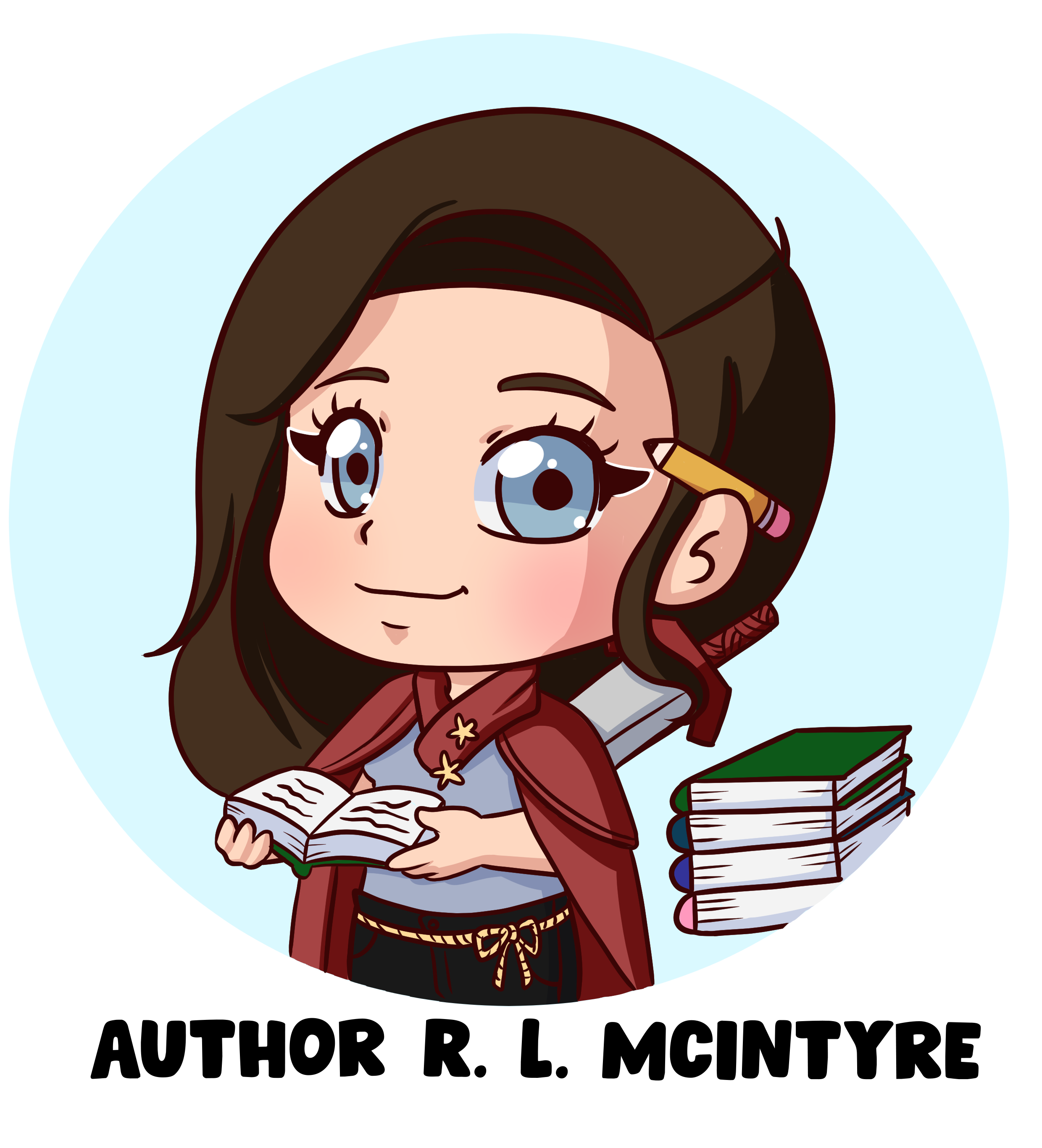 I am a new author who started my self-publishing journey this year in 2021. Curse of the Gods will be my fourth book this year but not my last. I live in the Philadelphia area with a house full of crazy cats you can see on my Instagram or website. I'm a long-time reader and fantasy fan. Anything with strong female protagonists pulls me in.
Contact Links
TikTok: Tiktok @r.l.mcintyre
Purchase Link
Giveaway