Author: Troy Lambert & Stuart Gustafson
Narrator: Joseph L. Stevenson
Length: 1 hours 36 minutes
Series: Capital City Murders, Book 2
Publisher: Troy Lambert
Released: Jun. 12, 2020
Genre: Mystery; Travel


A former site of horror and death is the scene of a new murder.

Nick O'Flannigan, freelance photographer and amateur sleuth, arrives in Salem, only to discover another crime. The police have a man in custody, but one small clue tells Nick what no one else wants to acknowledge: They've got the wrong guy.

With the help of a local reporter who's also his buddy from college, Nick investigates. Will his clues lead him too close to the murderer and put both his life and his assignment in danger? Against disinterested police and an editor who wants him to stay focused on his assignment, will Nick beat the odds and solve the case?

If you love Jake Longly, you'll love Nick O'Flannigan. Catch up with Nick in this second novella in the compelling Capital City Murders series!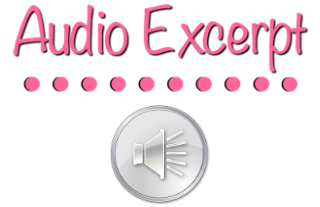 "Making the world a better place by telling stories and helping others share theirs." Troy Lambert is a freelance writer, author, editor, and publisher who has dreamed of writing books since he was a young boy. He wrote his first book, George and the Giant Castle, when he was six years old. After being told by teachers, counselors, and many people around him that writing was a great hobby, but not a great way to make a living, Troy explored other money-making options. After nearly three decades amassing a collection of name tags, hairnets, and various careers, he finally found the way to fulfill his dream of writing full-time and making a living at it. He currently has written nearly thirty books including ghostwriting projects. Troy lives, works, and plays in Boise, Idaho with his wife and a pack of very talented dogs who are occasionally enlisted to write blog posts and book blurbs. You can learn more about his work at troylambertwrites.com and more about the series at capitalcitymurders.com.

Joseph has always been fascinated by literature and the stories it creates. This storytelling eventually led him to acting. He has spent the last several years in the Treasure Valley acting with Encore Theatre in Nampa, River City Entertainment and Boise Little Theatre in Boise, and the Thunder Mountain Line in Horseshoe Bend. Aside from gunslingers and murder mystery detectives, favorite roles include John Proctor from The Crucible, Benedick from Much Ado about Nothing, George Bailey in It's a Wonderful Life, Hamlet in Hamlet, and Edmund in King Lear. An avid Shakespeare fan, Joseph has taught English Literature and Theatre Arts at Vallivue High School since 2005. There is always another story to be told.


Plugging you into the audio community since 2016.
Sign up as a tour host here.