Author: Doug Brode
Narrator: Zachary Johnson
Length: 8 hours 33 minutes
Publisher: Alien Sky Publishing
Producer: Audiobook Empire
Released: September 2021
Genre: Science Fiction

A young waitress, Casey Stevens, awakens within a crashed alien vessel, thirty-five years after she was abducted. Navigating inverted tunnels, she's plagued by ghostly apparitions from her past and stalked by a ravenous, mutated experiment gone horribly wrong. When Casey discovers her own body is changing—becoming blotched with grey, scaly patches—she fears she may face the same fate as the once-human creature that now hunts her.

Taking inspiration from 1990's science fiction tropes, such as alien abduction, UFO coverups, and mutant hybrids, author Doug Brode offers a new twist on familiar themes and plays against the reader's expectations at every turn.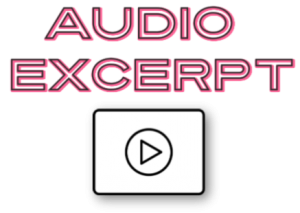 Available September 2021


Doug Brode is the creator of HBO/Cinemax's sexy sci-fi series Forbidden Science, currently airing on Amazon Prime. He has also been a storyboard/conceptual artist on such popular films as Star Trek, Iron Man, Thor, Looper, Van Helsing, Planet of the Apes, MIB: International, among many others. He lives in California with his wife, Pamela, and their two little monsters, Leia and Hayden.

Lover of mathematics, devourer of science fiction, and connoisseur of the dad joke. When he's not doing math for business or fun, he's devouring science fiction and fantasy, reading up on scientific advancements, going for a jog, or, on all too rare occasions, taking a refreshing swim at the beach. At your service, you shall have an able storyteller and gifted conveyor of information. Experienced in narrating fiction, from the romantic to the post-apocalyptic, and nonfiction, from the historical to the corporate, and armed with the tools to make it all sound great, Zachary promises that, no matter the job, you'll be read-iculously pleased!
At Audiobook Empire, audio reigns supreme, narrators are hailed as heroes, and headphones are worn with pride. Marrying pomp and circumstance with quality you can count on, Audiobook Empire is a full-service production house that produces and promotes audiobooks with gusto. Give your audiobook the imperial treatment by producing it with Audiobook Empire.
Q&A with Author Doug Brode
Do you believe certain types of writing translate better into audiobook format?

Yes. I prefer audiobooks when a narrator can provide a sense of atmosphere and tension, which a reader's own inner voice might not automatically provide, especially with horror and science fiction. A perfect example of this is in chapter one of my own novel; Zachery added an immense amount of gripping tension to the scene which, in turn, added a lot to the book's opening moments.

How did you select your narrator?

I auditioned a ton of people before picking Zachery. It was the way he completely nailed some of my characters voices right out of the gate, which made my decision so easy. His audition was heads above the rest, especially with the character voices of Donovan, Bill and Earl. They sounded precisely the way I'd imagined them, even before I'd given Zachery any notes.

As you are the creator of both a TV series and a novel, I'm curious how different you found the writing process between scripts and novel?

With my book I never had to make any compromises to my initial vision. While Cinemax's

Forbidden Science

was created to be a sexy sci-fi show, production added far more skin than I'd originally intended. With

The Ship

I can honestly say I stand behind every paragraph, every page, and every story decision.

When you originally came up with the idea for The Ship did you consider making it into a film or TV series instead?

I'd had the idea for over ten years. I think my earliest notes go back to around 2009-2010. However, after having multiple scripts being sold or optioned (story rights bought for a limited time) and then never produced into a final product, I chose to keep this story in my back pocket for whenever I was finally ready to write a novel. Of all my story ideas, this is the one I wanted to exist in the world precisely as I originally envisioned it.

How did you come up with the idea? How is The Ship different from other UFO stories?

I came up with the ending reveal first, about a decade ago. The rest of the story built up from that. I knew the first and last chapter, as well as the midway point, for a very long time. As for where the idea came from, I grew up with

X-FIles

in the 90's and loved movies like,

The Thing

and

Aliens

.

The Ship

is a direct extension of the love I had for those older projects; basically, I took all the tropes from the past (a crashed UFO, gray aliens, an abandoned town, etc.) and gave it a modern facelift.

How did you celebrate after finishing this novel?

I bought a bottle of Snoop Dogg wine! ...Sadly, though, I still haven't opened it. Been meaning too. Maybe I will when the audiobook drops.

What bits of advice would you give to aspiring authors?

I'm a big believer in strong story structure; create a breathtaking opening, a fascinating mid-point, and a shocking ending. Also, tension comes from a character's reactions, not from the exterior actions themselves. Finally - in the words of Aaron Sorkin: instead of telling someone who a character "is", tell them what the character "wants".

Outside of writing, your production art resume includes some incredible film credits, including:

JJ's Star Trek, Iron Man, Thor, Looper, Maze Runner, MIB: International

, etc. Has working on these films as a production artist helped you with your writing?

Movies are collaborative and everyone has an opinion. Every single crew member who has ever worked on a movie has, at one point or another, thought, "Wow, we should really be doing it

this way

instead." But, movies are like giant vessels; they're hard to turn around once they've left port. I suppose The Ship is my answer to all those times I had the thought, "I'd have done it this way instead…".

What's next for you?

While

The Ship

is a stand alone novel, I have always had an idea of how the ending might springboard into a trilogy. I'm working on the sequel now.


Plugging you into the audio community since 2016.
Sign up as a tour host here.