Author: Michael MacBride
Narrators: Jonathan Belville; Deanna Anthony; Anna Caputo
Length: 6 hours 23 minutes
Publisher: Michael MacBride
Released: July 2021
Genre: Science Fiction


On Earth, Grover Baines (a NASA scientist) is murdered in 1979 when he stumbles upon a secret third Voyager flight. Unlike the two other probes, Voyager 3 was a small manned craft loaded with reproductive material in hopes of finding a suitable planet for habitation on Alpha Centauri. The scientist's family continues to unravel clues about what happened, and whether there's any truth to the papers they discover. Years later, in 2001, a fourth Voyager is sent on the same mission. Though technology has advanced dramatically in the 24 years since the first three Voyagers were launched, this mission manages to remain secret amid the attacks on the Twin Towers. When contact is lost with Voyager 4, plans are put into motion for a 5th Voyager to retrieve its lost siblings. As NASA struggles to reconcile the past, the crews on each ship wrestle with the boredom of space and limitations of the technology available to them, and the Baines family attempts to find peace with the past.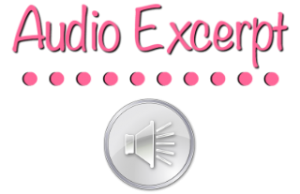 Originally from Michigan, Michael MacBride now calls Minnesota home. He has delivered newspapers, worked for UPS, delivered pizzas, done collections at a bank, was a roadie for a country band, was a grant-writer and funder-researcher for non-profits, taught English, Literature, and Humanities courses at universities and colleges in Minnesota, New Hampshire, Ohio, and Illinois, and held a few other jobs in between. Regardless of his "regular job", he's always been a reader and a writer.

Jonathan Beville is audiobook narrator voicing globe-spanning suspense and thriller titles, science fiction, and business audiobooks. A classically trained actor, Jonathan has also enjoyed a long career in international business and has lived in both Europe and the Middle East. Jonathan also works in corporate and commercial voiceover, where he has leant his voice to a variety of clients including Phillips Healthcare, The Consumer Financial Protection Board, The American Bureau of Shipping, and many others.
Jonathan is an avid SCUBA diver, and the father of two daughters. He and his family reside in Maryland.

Anna fell in love with books at an early age and has spent most of her adult life indulging in the spoken word. She was raised in Wisconsin and currently resides in California. You can hear her voice narrating audiobooks in many genres, including Young Adult, Cozy Mysteries and Literary Fiction. She received her Master's Degree in Marriage and Family Therapy from Touro University and has trained in voice acting with many renowned instructors including Joel Froomkin, Carol Monda, and Christina Rooney.
Earth-based characters:

Troy Baines—[Dream casting would be Tom Hanks.]

Yasmin Torres (reporter)--[Dream casting would be Gina Rodriguez.]

Jackie King (co-author with Troy Baines)--[Dream casting would be Viola Davis.]

Voyager 3 (1977) crew:

Hugh Sullivan—[Dream casting would be Neil Armstrong.]

Arnold Paul--[Dream casting would be Aldis Hodge.]

Amelia Gardner—[Dream casting would be Allison Williams.]

Opal Watts --[Dream casting would be Regina Hall.]

Kirk—-[Dream casting would be Theo James.]

Voyager 4 (2001) crew:

Isiah Heller--[Dream casting would be Patrick S. Fischler.]

Voyager 5 (2077) crew:

Eloise Fisher--[Dream casting would be Kim Hee Sun.]

Yong Lipscomb--[Dream casting would be So Ji-seob.]

Click here to view the full tour schedule!

Plugging you into the audio community since 2016.
Sign up as a tour host
here.