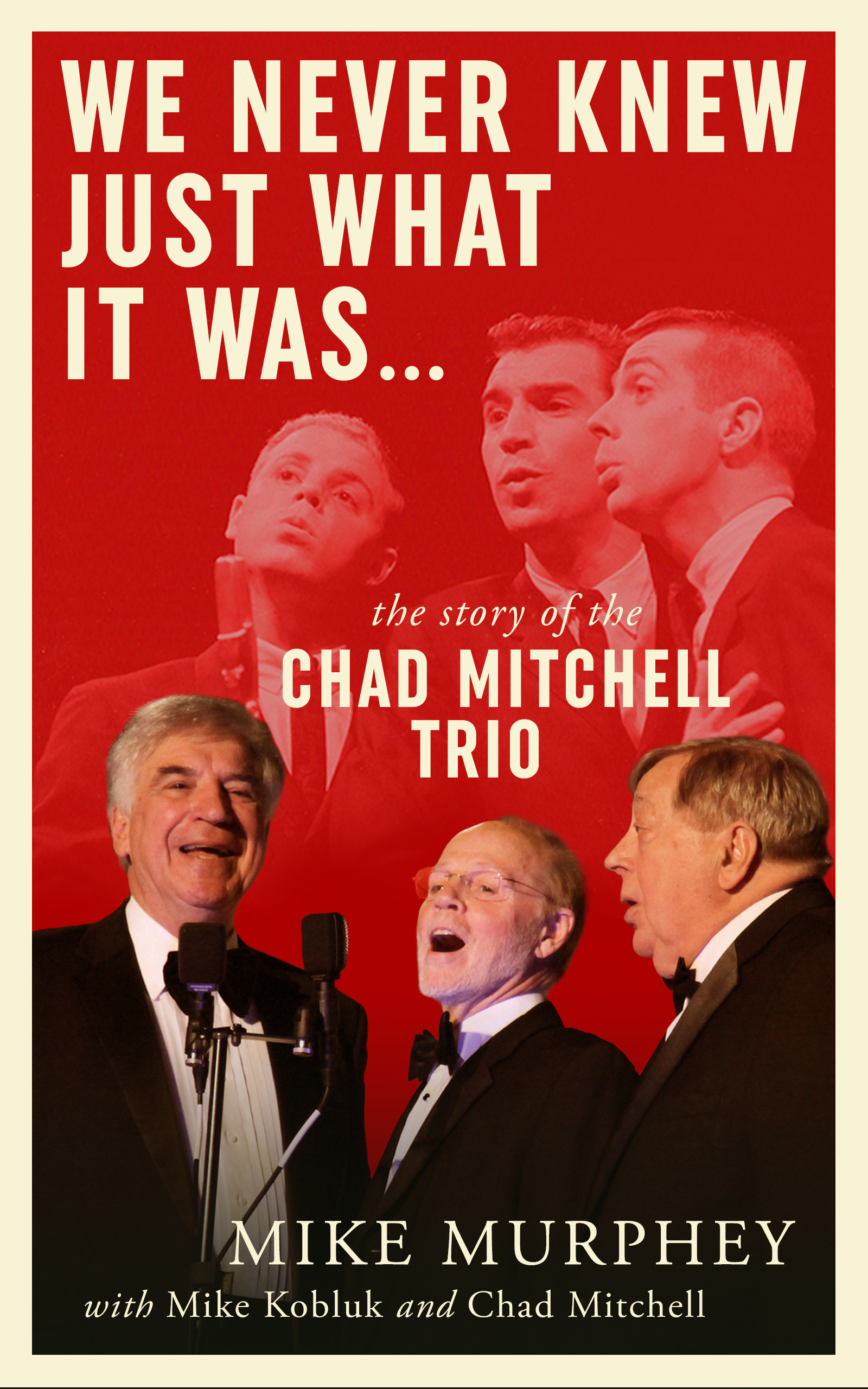 The Story of the Chad Mitchell Trio
Non-Fiction
Date to be Published: August 11th
Publisher: Acorn Publishing
Of all the groups to emerge during the folk era of the 1960's, first the Chad Mitchell Trio and later The Mitchell Trio were unequivocally the best. Their complex harmonies, sense of comedic timing and stage presence were unique to the folk movement. They didn't enjoy the commercial success of other groups because their material made political and social statements that radio and television refused to play. They were wildly popular, though, on college campuses throughout the country during this turbulent time and fostered political and social awareness among thousands of young men and women as they faced the challenging era ahead.
But as Mike, Chad and Joe Frazier raced along a frantic treadmill of rehearsals, recording sessions, nightclubs and concerts, Mike and Chad began to realize the demand for musical perfection was the only thing they had in common. Their personalities were and remain polar opposites. When Chad left in 1965, neither mourned the parting. John Denver replaced Chad. Two years later, Joe's demons caught up to him forcing Mike and John to fire Joe.
When folk reunions became popular, fans and folk historians agreed that The Trio was the one group that would never take the stage again. Their schism was just too great.
Mike and Chad and Joe hadn't spoken in twenty years. Then came a call. I will if he will. Their mentor and music director Milt Okun worried they were making a mistake. They couldn't possibly be as good as their fans remembered.
They were. Mike and Chad kept their day jobs, and their distance. But once again, they shared the music.
Excerpt
Fate? Destiny? Providence? Or maybe just the music.
Something over the past fifty years keeps shoving Chad Mitchell and Mike Kobluk onto the same stage. It's not that they don't like each other. Although, there have been times . . .
See, the music was all they shared to begin with. They were acquaintances, not pals. Each knew little of the others' life story. They did know, though, that when they sang, the music was better than good. When they joined voices, people applauded. Agents jockeyed to represent them. Record companies offered contracts. Night clubs and television producers called.
Eventually, their political satire and commitment to social change doomed their commercial success. Not their talent. Vocally, they were better than anyone on the folk scene.
Anyone.
Initially, the music demanded everything. They were so busy finding material, building harmonies, rushing from performance to performance, they didn't have time to notice how different they were. But the bliss of that ignorance couldn't last forever.
As familiarity set in, they found they agreed on music and politics. But not so much anything else. Little things festered and became bigger things.
As Tom Paxton considered the vast differences between Mike and Chad, he noted, "So often it happens that the one thing people have in common is musical talent. But if they have that one thing, they'd be fools not to use it."
When this marvelous toy finally broke in the summer of 1965, neither Chad nor Mike mourned the parting.
Mike's subsequent path has been deliberate and linear.
Chad strayed far outside the lines.
They didn't speak for twenty years.
Then, a call about a reunion performance. I will if he will. They stepped right back into rehearsal as if nothing had changed. Their conflicts had never intruded here. The process of practice, creative experimentation, finding harmonies, had always been sacred.
Milt Okun, their music director from the old days, cringed at the idea of their performing again. They couldn't possibly be that good after twenty years, could they?
They were.
The simple reunion spawned a broader interest among a generation from college campuses whose lives The Trio's songs had influenced two decades earlier. More opportunities appeared. Mike and Chad kept their day jobs—and their distance—but once again, they shared the music.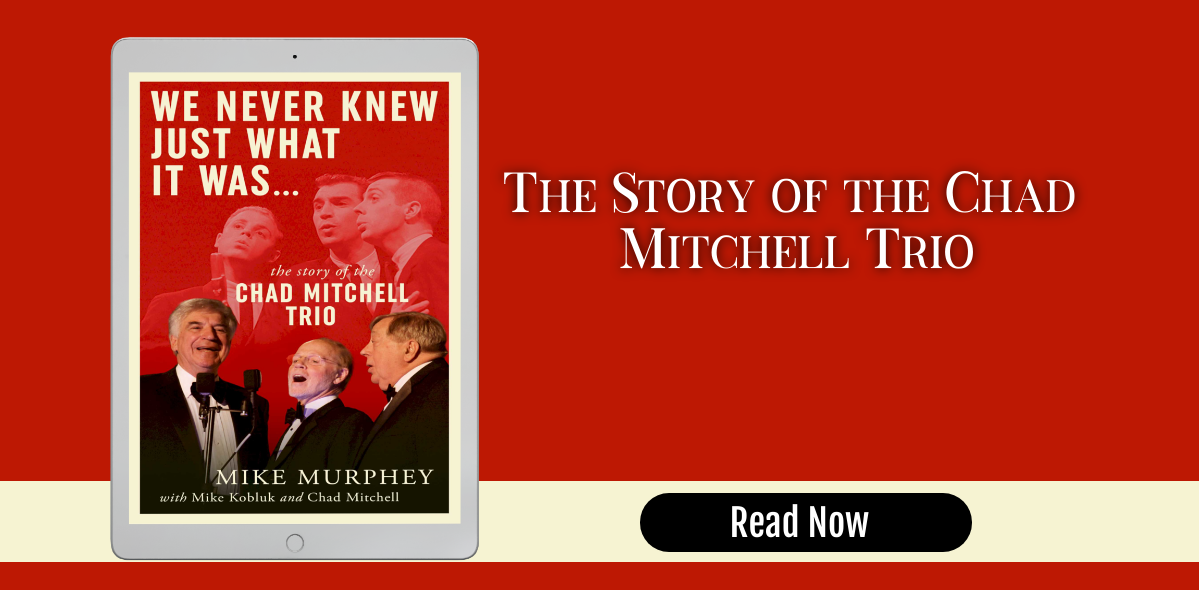 About The Author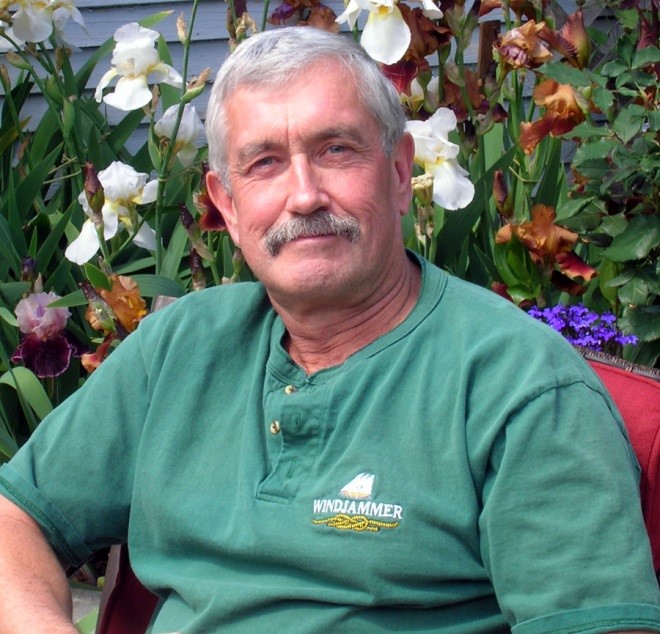 Mike Murphey is a native of New Mexico and spent almost thirty years as an award-winning newspaper journalist in the Southwest and Pacific Northwest. Following his retirement, he enjoyed a seventeen-year partnership with the late Dave Henderson, all-star Major League outfielder. Their company produced the Oakland A's and Seattle Mariners adult baseball Fantasy Camps. He is author of the award-winning novels Section Roads and The Conman… a Baseball Odyssey along with his Physics, Lust and Greed time travel series. We Never Knew Just What it Was is his first effort at non-fiction. Mike loves books, cats, baseball and sailing. He splits his time between Spokane, Washington, and Phoenix, Arizona where he enjoys life as a writer and old-man baseball player.
Contact Links
Twitter: @BooksMurphey
Purchase Link
Giveaway