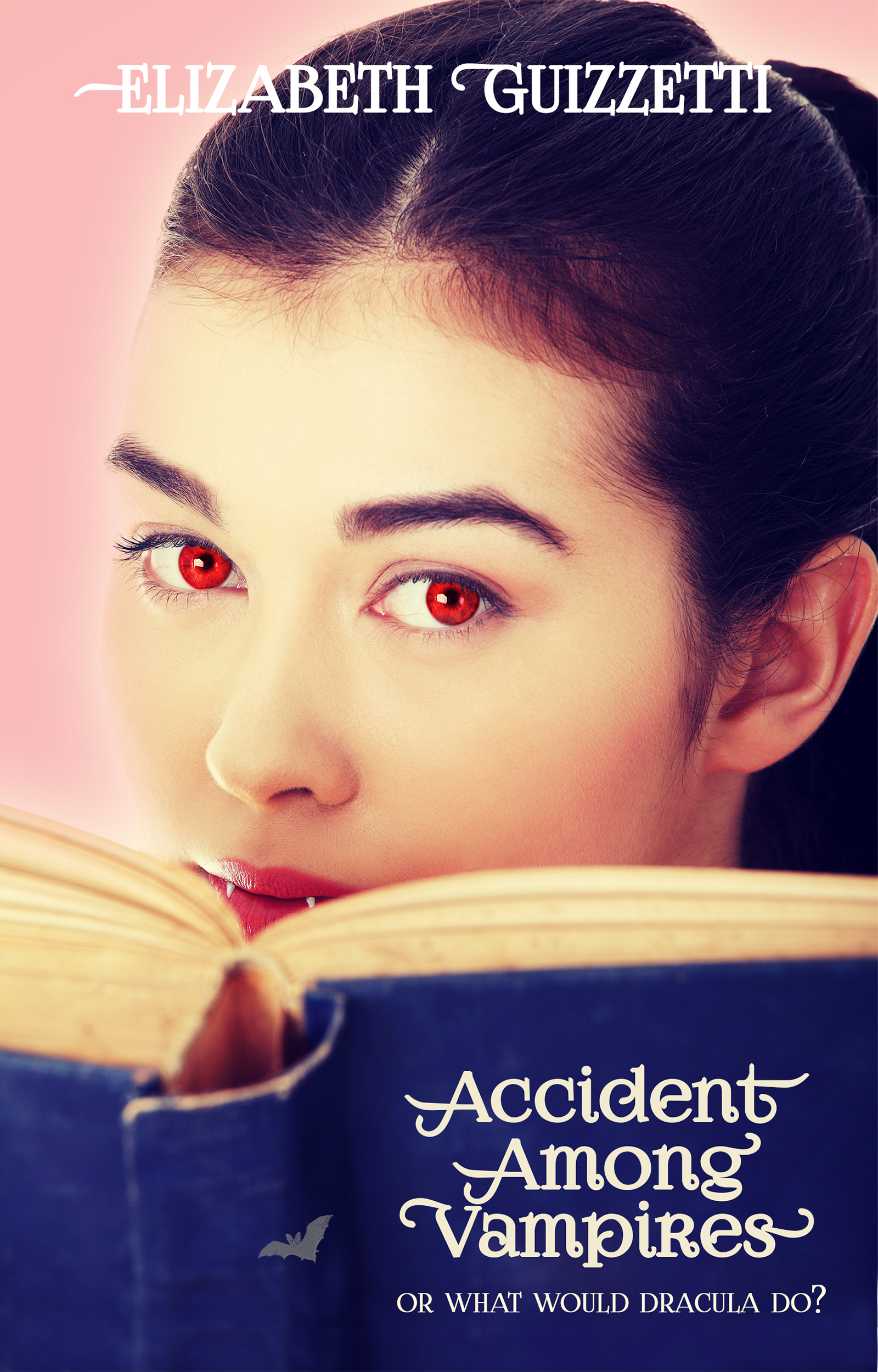 Standalone, set in the Paper Flower Consortium world
Paranormal (Vampires)
Date Published: June 21, 2021
Publisher: ZB Publications



Issaquah, Washington, USA

1951

My name is Norma Mae Rollins. I'm fourteen and an illegal vampire. I miss my mom, but new ghoulish appetites force me to remain with my creator.

Bill didn't mean to transform me. At least, that's what he claims. His frightening temper, relentless lies, and morbid scientific experiments makes it hard to know what to believe. However, someone snitched about Bill's experiments to a nearby coven. Now both of our corpses will burn.

Bill won't run. He is curious what happens to a vampire after final death. I don't want to die again. It hurt so much the first time. Bill thinks his vampire boyfriend might shelter me. I must brave an eternal existence with elder vampires and other monsters who don't think I ought to exist. Oh and figure out who I am allowed to eat.

A vampire's reality is nothing like the movies.




Author Interview
1. Favorite childhood memory involving books?
I remember the first time I learned I didn't have to read aloud. I was five, maybe six.
I was reading a book to myself, and my elder bother told me to be quiet. I told him I was reading. He said I didn't have to read aloud. So I tried it. He accidently opened a whole new world to me. You see the other thing I realized is that I knew more words than I thought I knew. I started reading his books shortly after. He had several choose your own adventures (it was the early 80's) and I started reading them.

2. Did you want to be an author when you grew up?
Yes, I did. I told my family, I wanted to be an author at age 12.

3. If you had to describe yourself in three words, what would they be?
Determined, optimistic, diligent.

4. What would you consider to be your Kryptonite as an author?
I tend to overwrite in early drafts. I sometimes have pages of dialogue I need to shorten and add action to.

5. If you could tell your younger writing self anything, what would it be?
Keep going. Your current goals might not come true, and it's a ton of work, but you're at the start of a great fun and terrifying adventure.

6. What is your most unusual writing quirk?
Like many authors, I talk to myself. However, when I am stuck, I go a step farther and act out scenes. I literally go step by step: saying dialogue, sitting, standing, hugging no one, pretending to hold a sword or whatever else is applicable.
When I do this, my dog stares at me in a way that I know is judgmental.

7. How long, on average, does it take you to write a book?
18 months from first idea to finished product – obviously that's longer for my traditionally published works since I must sell the project to someone else.
Normally I get the first draft down in a month. Then I spend a few weeks researching topics that came up during my first draft. I add my research to my second draft. Then I do a rewrite focusing on character voices and action. I have also changed character names at this point as sometimes I realize I have a bunch of M names or something.
Then I do a grammar edit and sent it to a beta reader. I do another rewrite based on whatever plot holes they have found. Then I do another rewrite focusing on character.
This is also when I read it aloud then I do a rewrite focusing on diction and style. And then it goes to an editor!

8. What's one movie you like recommending to others?
Okay this is two movies.
So I watched a TON of 1930 & 40's vampire movies when researching Accident Among Vampires (Or What Would Dracula Do). I needed to know what the average movie-loving teen in 1951 would know about vampires.
There are many which are very good, but I love to recommend Dracula's Daughter and Son of Dracula. Both sequels are just as strong, if not better than the 1930's Dracula staring Bela Lugosi.
They are both original stories though Dracula's Daughter is said to be based off Dracula's Guest or Carmilla. It has very little in common with either story.
Dracula's Daughter, 1933, is a direct sequel starring Gloria Holden as Countess Marya Zaleska, a reluctant vampire. Following Dracula's death, the countess steals the body to burn it as she believes this act can free her from vampirism. When that doesn't work, she seduces a psychiatrist to help her stop her urges. The film is shot with gorgeous with deep shadows and darkness as if it was a crime noir film.
Now Son of Dracula, 1943, is harder to recommend due to the blatant racism. It is set in the American South. All Black actors play servants. However, this is a movie where the lead female, Kay, seduces and marries Dracula for his immortal life and powers. However, she is in love with a different man and wants to pass on Dracula's gift to him.
On a personal note: Son of Dracula is the film which gives my character, Norma, daymares after she is transformed into a vampire. In the novel, Norma uses the climax of that film as an example of why she can't sleep in a coffin. Her guardian, Derrik, (who has never even seen a modern film) is not impressed.

9. What are your top 5 favorite movies?
Alien, 1979: Ripley was smart and steady and believable.
Princess Bride, 1987: I saw this as a kid in the theater and overall, it still holds up. Also it has one of the best sword fights ever filled without aid of wires or CG.
Cthulhu, 2007: Set on the Oregon Coast, it is the story which explains why one can (and should) never go home – especially if your dad is a cult leader.
House of Dracula, 1945: This is the sequel to House of Frankenstein, but it is simply a better story. Both are some of the first creature mashups on film. Universal made many monster movies to keep their rights to the characters and this is one of the best.
Interview with a Vampire, 1994: When all the principle actors take the work seriously and the costuming and makeup effects are on point, we get to watch a lush take on the book. Tom Cruise, Brad Pitt and Kristin Dunst have wonderful chemistry with each other.

10. What is your favorite genre to read?
I love horror and dark fantasy and all types of mysteries.
One of the best books I read this year is Melmoth by Sarah Perry. Set in Prague it follows an ex-pat Englishwoman punishing herself for her cowardness in an earlier part of her life. Her life changes when she is exposed to the myth and lore of a watcher: Melmoth.
Perry's narration is so gorgeous, I recommend the book on that alone.

11. Tell us 10 fun facts about yourself!
1) I married a boy I met at a rock concert - a friend of a friend of a friend. I hugged him because he was shy. I was 18, he was 21. We married two years later and have been married for 25 years!

2) I love dogs. This is Walnut, she is our current dog.

3) I love watching professional wrestling and watch three different programs a week. Some people say WWE, some love AEW. I say watch them both!
4) I collect dragon statues.
5) My favorite daily chore is cooking for my family.
6) My least favorite is laundry – because it never ends.
7) I read a book every two weeks or so and my favorite place to read is the bathtub.
8) I also love to draw illustrations.
9 I hope one day to live in a small village where I can solve murders. That's where authors go to retire, right?
10) Beyond writing books, I also write comics and a podcast!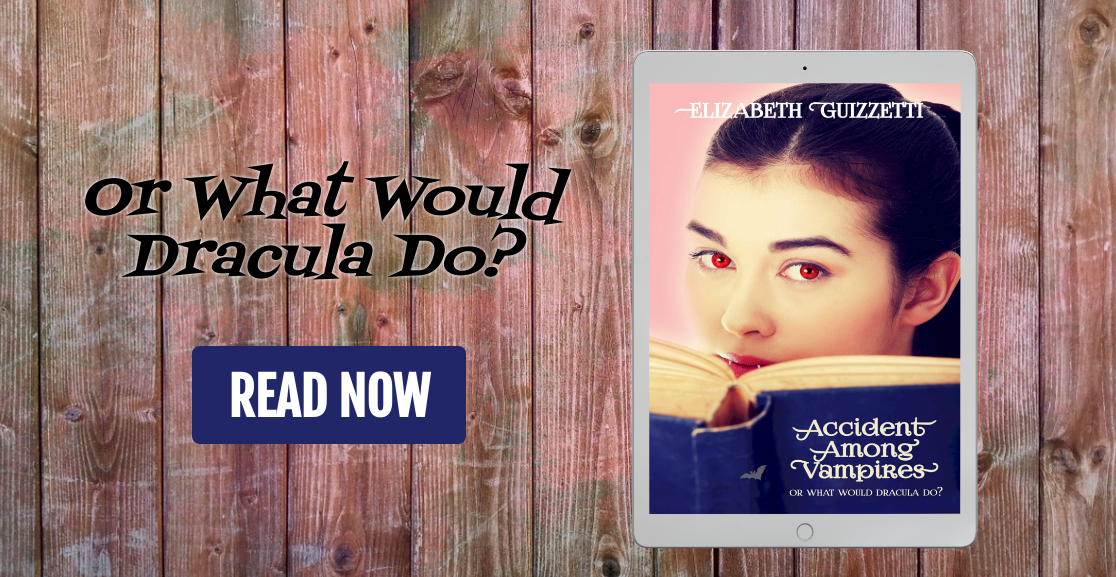 About the Author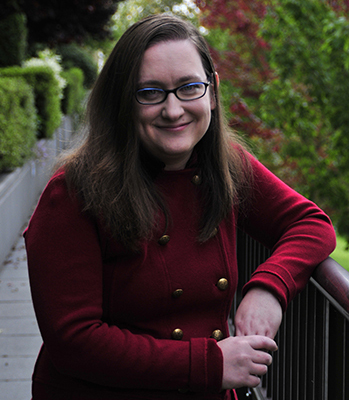 Elizabeth Guizzetti is an author, podcaster, illustrator, and a collector of dragons — the ceramic kind. Elizabeth lives in Seattle with her husband and poodle. When not crafting stories, she can be found hiking, birdwatching or hanging out at the dog park.
Contact Links
Purchase Link
Giveaway