Author: Maria Elena Alonso Sierra
Narrator: Charles Kahlenberg
Length: 12 hours 8 minutes
Series: Shadow's Voice Series, Book 1
Publisher: Maria Elena Alonso Sierra
Released: September 16, 2021
Genre: Mystery


A questionable suicide...a detective's suspicion...and a desperate hunt for a serial killer before more victims are found.

New York Police Department's Sixteenth Precinct in Manhattan is under siege by the flu, and Detective Nick Larson and his partner, Detective Victor Sacco, are up to their armpits with work overload. The captain's cigar is seriously chewed, and everyone is working around the clock. To complicate matters, on a personal level, things aren't going smoothly, either. Laura Howard, the woman Nick loves, is also having issues with a psycho twin sister who is doing everything to ruin Laura's business and her life.

Then Nick's captain assigns a new case, a suicide. From the moment Nick steps on scene, however, something doesn't feel quite right, especially when, upon investigating the case further, the supposed suicide looks more and more like an actual homicide. Immediately, Nick's instincts kick into gear, but rev into overdrive when similar, questionable suicides pop up around the area. And with the way things have been going lately, it would just be Nick's luck to have a serial killer on the loose.

Set in New York City, Hanging Softly in the Night is a story of murder, mental illness, determination, dedication, perseverance, and, ultimately, justice.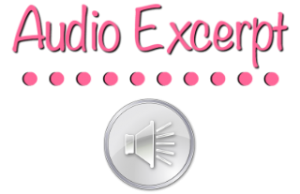 Maria Elena Alonso-Sierra is an award-winning romantic suspense author with a unique point of view. Her suspense novels take place in locales across Europe and the United States, reflecting her international upbringing and extensive time as a Cuban exile and global traveler. In her duology, The Coin and The Book of Hours, her characters, Gabriela and Richard, walk the same paths as their creator, though her life was never in so much danger. Her novels have received several awards, including a bronze medal for The Coin at the Readers' Favorite 2018 International Book Awards; a silver for The Book of Hours from Author Shout Reader Ready Awards; two silver medals for her short story collection, The Fish Tank: And Other Short Stories, at the Readers' Favorite 2018 International Book Awards and at the 2018 Feathered Quill Book Awards. The author's creepy short story, "Retribution Served", is featured in the anthology Book Dreams: Volume 1, and can be read at her website, under Other Works. Recently, the author delved into the detective/mystery genre, publishing Hanging Softly in the Night: A Detective Nick Larson Novel. It has been described as a "gritty police procedural, set in New York City, with an added dose of crazy," and has won a bronze, an honorable, and a top pick gold from Global Book Awards, Readers' Favorite, and Author Shout Reader Ready Awards, respectively. The author's writing career began circa age thirteen with a very juvenile science fiction short story; but the writing bug hit, and she has been writing, in one capacity or another, ever since. She has worked as a professional dancer, singer, journalist, and literature teacher in both the university and middle school levels (and not necessarily in that order) and holds a Masters in English literature. She loves to hear from readers and, when not writing, roams around to discover new places to set her novels. Ms. Alonso-Sierra is currently working on her next novel and other short stories. She lives in Florida with her husband and her dog, Amber.

Charles Kahlenberg is a voiceover talent featured in countless television and radio commercials on an international, national, regional and local scale. He is a sought after Audiobook Actor/Narrator with considerable experience in the Audiobook marketplace. He has voiced an abundance of in-house and internet videos related to special training and product presentation projects for Fortune 500 and Fortune 200 companies, as well for a number of small to medium sized companies, churches, and non-profit organizations. Charles has years of film and television experience as a voiceover specialist in many major motion pictures. He is an on-screen character actor with long list of credits, beginning with his first film Coal Miner's Daughter. He is an ongoing consultant to companies regarding their voice over branding and sound-design as well as their music background needs.


Plugging you into the audio community since 2016.
Sign up as a tour host here.