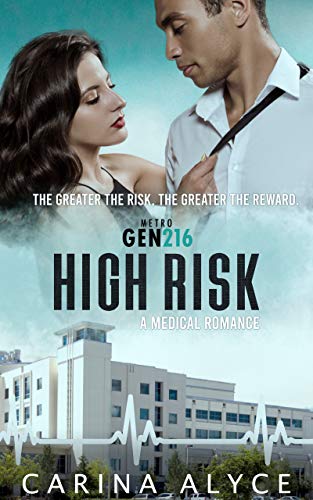 A Strong Woman Medical Romance
MetroGen Downtown Forbidden Love Duets, Book 2
Romantic suspense, multicultural romance, action adventure romance, medical romance
Release Date: October 31, 2021
One overworked lady doctor has found the perfect guy. He's smoking hot, a fabulous dancer, and amazing between the sheets. It'd be great if he weren't an off-limits MEDICAL STUDENT!
Dr. Angela Perkins might be a cardiology superstar, but her love life is DOA. Her ex told her with curves like hers, he expected a sex kitten, not a medical workaholic. Rather than doom her next relationship with hospital issues, she lets her new date, Michael, believe she's an elementary school teacher.
Medical Student Michael Harper has found third-year is everything TV promised it would be. The hours are long, the pay is non-existent, and the cardiology department is rumored to be run by sadists. He could use a break and the cute teacher, Angela, seems heaven-sent.
When the truth comes out, Angela will have to choose - him or the hospital . . .
WARNING: This forbidden love steamy romance will cause shrieking with its cliffhanger ending, but you'll love it anyway. You should only read if you wish Grey's Anatomy and Chicago Fire had more medical students who put on private post-call strip shows. Just SAYING!
Other Books in the MetroGen Downtown Forbidden Love Duets Series

Smolder: A Strong Woman Firefighter Romance
MetroGen Downtown Forbidden Love Duets, Book 1
As fire chief, he's a ruthless, heartless, ice-cold professional. So how did he succumb to temptation and end up in bed with a rookie female firefighter?
Firefighter Erin Hudgens found a new firehouse family at Firehouse 15. Things were great until her captain retired, and personal problems dissolved the firehouse into chaos. It's bad enough the all-business-no-fun Fire Chief has to step in. Did she mention he's really attractive? Spontaneous combustion hot!
Fire Chief Noah Baker does not have time for this. As the city's youngest chief, he's sacrificed his personal life to rebuild the department. His efforts are about to pay off when he has to deal with the disaster brewing in Firehouse 15. But he didn't plan on Erin Hudgens snapping his cool, calm professional facade.
She's a complication he doesn't need, but once she's in his arms, he can't stop taking what he needs . . .
WARNING: This steamy romance may lead to actual smoldering when you get hot and bothered after it ends in a HFA since the sexiness continues to a second book. You should only read if you wish Grey's Anatomy and Chicago Fire featured a shirtless fire chief who can paralyze you with the power of his eyes . . . and abs.
Inferno: A Strong Woman Firefighter Romance
MetroGen Downtown Forbidden Love Duets, Book 3
The story continues in 2022 when the Firehouse 15 meets MetroGen 216 as Erin's and Noah's love life heats up!
Compromised: A Strong Woman Medical Romance
MetroGen Downtown Forbidden Love Duets, Book Four
The series concludes in 2022 when everything is revealed. Will Angela's and Michael's love survive?
https://carinaalyce.com/forbidden-love-duets-2/
About the Author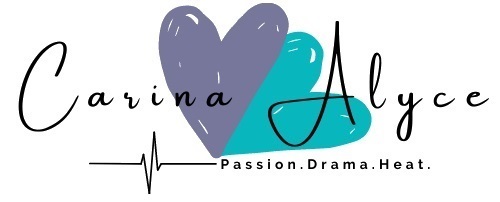 Carina Alyce is the pen name of the Amazon Best-selling author and full-time triple board-certified physician who started writing dramatic medical romances after twenty years in the trenches of health care. She promises she never had sex in a call room - the mattresses are not comfortable - or had a fistfight with a patient - though she did work as a fight doc at the Octagon. Her stories are sexy, snarky, and real with all the romance and drama of the lives of our first responders.
She writes the MetroGeneral Downtown series that tackles the personal and professional challenges facing our front-line providers. Her stories have the drama of Grey's Anatomy, the comedy of Scrubs, the sexiness of Outlander, and the medical details of Forensic Files. They feature fast, witty dialogue, strong women with goals, and quirky ensemble casts.
When not working or writing, she is a brown belt in judo, an avid reader, and an attending surgeon in stuffed animal veterinary medicine for her six kids. (No one trusts her husband's medical skills because he's just a lawyer.)
Contact Links
Purchase Links