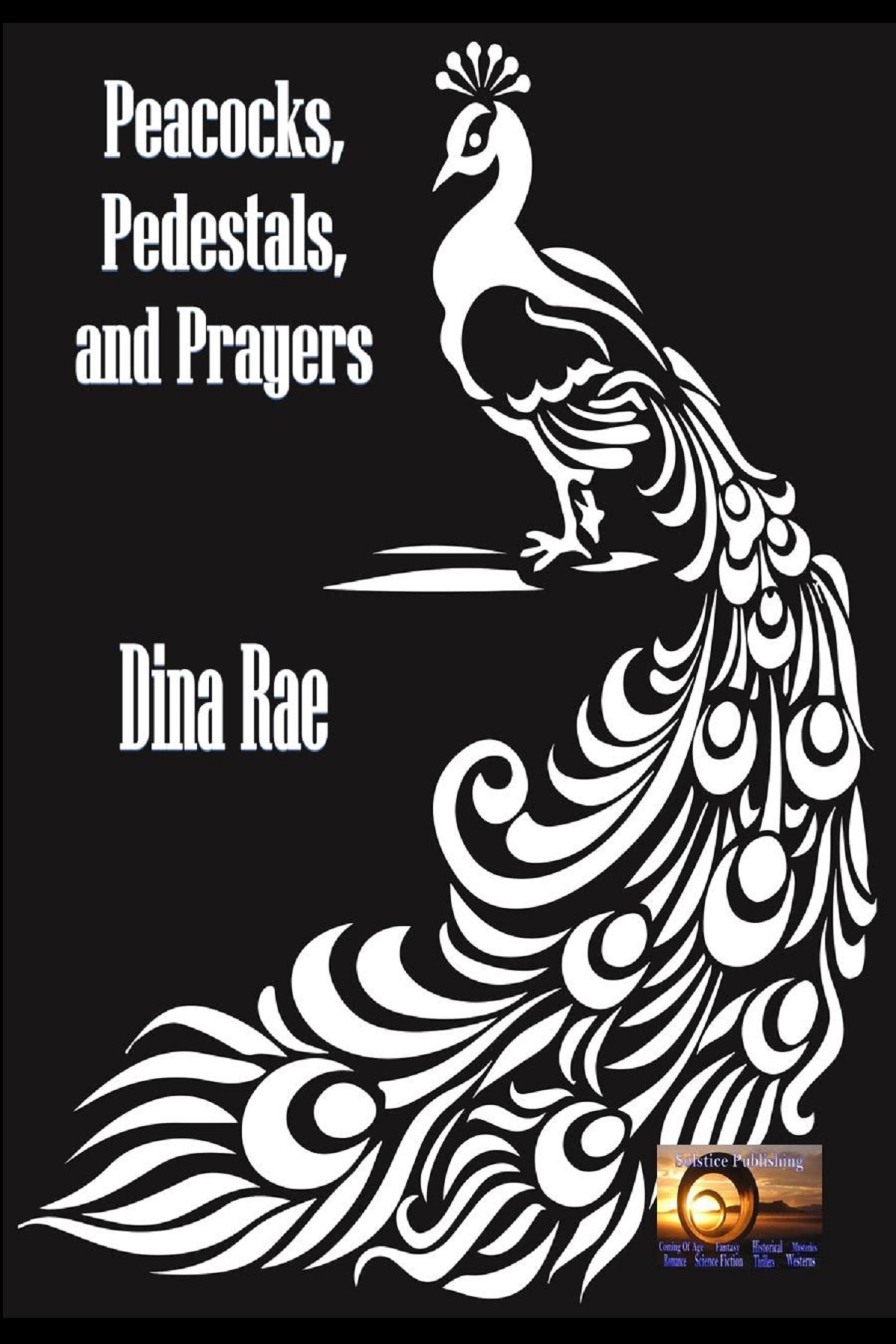 Horror, Paranormal, Vampire
Date Published: 08-10-2021
Publisher: Solstice
A chain of advertising agencies, a new breed of humans, and a fallen angel to worship... Andel Talistokov is a fallen angel who uses advertising as a form of propaganda for Satan. His growing power emboldens him to break Hell's Commandments by soliciting worship from an ancient angel religion. He changes their rituals forever. Furious with his arrogance and betrayal, Satan commands Armaros to return to Hell after finding his replacement.

Eve Easterhouse, a recovering drug addict, steps out of prison shortly after her mother's fatal accident. She and her sister, Julia, unravel their mother's secretive past. Intrigued, they learn their bloodline is part of a celestial legacy.

Both worlds collide.




Author Interview
1. What would you consider to be your Kryptonite as an author?
Being an author is hard all the way around. For me, promoting the book is by far the hardest part.

2. What book do you feel is under-appreciated? How about overrated?
I think Stephen King's The Stand is underappreciated. It has a great deal of religious undertones that connect to the Tribulation. I really enjoyed that book and found it to be inspiring.
I believe 50 Shades of Grey is perhaps the most over-rated book in history!

3. If you could dine with any literary character, who would it be and why? There are so many great literary characters. Here are a few: Scarlett O'Hara, Trinity (Matrix), Wonder Woman, Hester Prynne (Scarlet Letter), Daenerys (Game of Thrones), and Katniss (Hunger Games). All of these women have one thing in common-they don't care what others think of them. They have a sense of justice and are natural leaders. None of them are perfect, well, maybe Wonder Woman, but they are all inspiring, proving that women are not helpless, but strong.

4. What fantastical fictional world would you want to live in (if any) given the chance?
The Wizard of Oz, King's Landing, and The Shire sound like beautiful places to live.

5. If you had to describe yourself in three words, what would they be?
Creative, hard-working, and interesting

6. What is your most unusual writing quirk?
I don't know if it's unusual, but I like to write long-hand in a notebook. I like to buy cute notebooks to write in. I also like to use colorful pens. After I write a chapter, I then type it out. I am actually a very fast typist, but I really like the notebook way of writing the first draft.

7. If you could own any animal as a pet, what would it be?
That's easy! Dolphin! I once saw a show, Lifestyles of the Rich and Famous, where the actress, Olivia Newton-John, owned a couple of dolphins. They were like dogs that lived in the water.

8. Have you ever met anyone famous?
Yes! I met Ted Nugent, Gregory Hines, Oprah Winfrey (and got to ask her a question in the audience), Jerry Springer, and Jerry Garcia a few months before he died.

9

. What is the first book that made you cry?
Flowers in the Attic by V.C. Andrews

10. How do you select the names of your characters?
Some of the names have meaning, and some of the names are people I love.

11. What creature do you consider your "spirit animal" to be?
I feel a strong connection to wolves.

12. What book do you wish you had written?
Anything by Stephen King!

13. If you could live in any time period, what would it be and why?
This time period. As we all know, women are finally getting the equal treatment that they deserve. Although we aren't quite there yet, we are getting closer. My deceased grandmother lived in a time when women could not even vote. We've come a long way!

14. What is your favorite genre to read?
I love sci-fi, thrillers, nonfiction, and paranormal.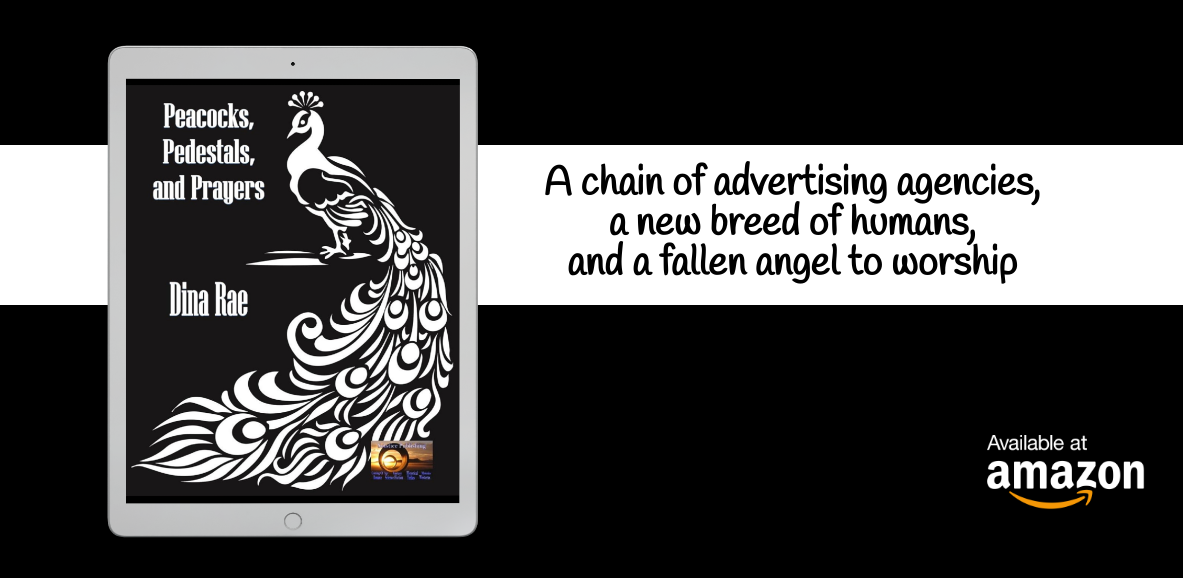 Dina Rae lives with her husband and three dogs outside of Dallas. She is a Christian, avid tennis player, movie buff, teacher, and self-proclaimed expert on several conspiracy theories. She has been interviewed numerous times on blogs, newspapers, and syndicated radio programs. She enjoys reading about religion, UFOs, New World Order, government conspiracies, political intrigue, and other cultures. Peacocks, Pedestals, & Prayers is her eighth novel.
List of Works:
Peacocks, Pedestals, and Prayers
Crowns and Cabals
The Best Seller
The Sequel
Big Agri, Big Pharma, Big Conspiracy (nonfiction)
Love, Lust, and Revenge
Halo of the Damned
Halo of the Nephilim
The Last Degree
Be Paranoid, Be Prepared (short story)
Contact Links
Purchase Link

Giveaway
a Rafflecopter giveaway