Author: Tracy Sumner
Narrator: Kimberly M. Wetherell
Length: 11 hours 5 minutes
Series: League of Lords, Book 1
Publisher: Tracy Sumner
Released: May 6, 2020
Genre: Historical Romance


In the first in Tracy Sumner's sizzling League of Lords historical series, mysticism and paranormal abilities in Victorian England set the stage for a captivating love affair...

He's a viscount with a dark past who yearns for the one woman he can't have. She's a psychic firebrand. Rebellious, spurned by society and determined to change his mind.

What's a defiant woman to do when the man she's meant for doesn't believe in love?

After three years of waiting for Julian Alexander to realize they are destined to be together, Lady Piper Scott takes matters into her own hands. Because her gift as a healer has never done anything but distance her from the most principled man in England. A meaningless diversion as a medium, all done to gain a certain wandering viscount's attention, backfires. As most endeavors have for a woman known in the ton as Scandalous Scott.

What's a reluctant viscount to do when the woman he can't have becomes the woman he can't live without?

Julian Alexander, Lord Beauchamp, battled his way from the lowliest slum to assume his title. He carries not only a turbulent past, but a mystical psychic gift that separates him from society. Honorable to his core, he is committed to protecting a community of outcasts with abilities like his own. He has no time, no place, for love. Or repeatedly rescuing the most outrageous, beguiling woman he's ever known. Even if she needs his protection most—and he desires her above all others.

Seduction, intrigue and desire lead to an explosive passion…

Julian vowed to shield Piper from the deadly foes seeking to possess her powerful gift. Although he needs her help in controlling his own, the mix could be deadly. Soon what was once a simple agreement to work together becomes enchantingly complex as they surrender to a timeless love…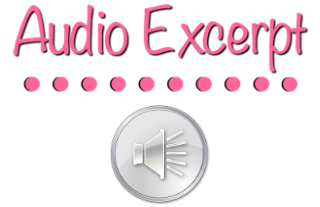 Award-winning author Tracy Sumner's storytelling career began when she picked up a historical romance on a college beach trip, and she fondly blames LaVyrle Spencer for her obsession with the genre. She's a recipient of the National Reader's Choice, and her novels have been translated into Dutch, German, Portuguese and Spanish. She lived in New York, Paris and Taipei before finding her way back to the Lowcountry of South Carolina. When not writing sizzling love stories about feisty heroines and their temperamental-but-entirely-lovable heroes, Tracy enjoys reading, snowboarding, college football (Go Tigers!), yoga, and travel. She loves to hear from romance readers!

I'm Kimberly, an award-nominated SAG-AFTRA voiceover artist and director in Brooklyn, NY, specializing in audiobooks. When they let me, I do a little commercial VO and animation on the side. My voice is best described as a bright, warm mezzo, and my range effortlessly spans from plucky tween to snarky Millennial to my own belovedly blasé GenX. I've narrated for "Big Five" publishers Penguin Random House and Simon & Schuster, and I also direct audiobook productions for Macmillan and Penguin Random House. Additionally, I've narrated for Dreamscape Media, Tantor Audio, Deyan Audio, and OrangeSky Audio (among others), along with several independent authors through ACX and Findaway Voices. My 30-year career in the Arts has made me a certifiable polymath. I'm a classically-trained actor, an award-winning filmmaker, an accomplished international opera director and producer, a professional pastry chef, an NYC reading series host, and not for nothin', I'm a pretty decent shuffleboard player. Above all, however, I'm a life-long book nerd and I can't believe I've finally figured out how to read books for a living!
Q&A with Author Tracy Sumner
Tell us about the process of turning your book into an audiobook.

I worked with a fantastic narrator, Kimberly M. Wetherll. I loved her voice, asked her if she wanted to work on the series, which is steamy -- and she said yes! She sent samples of the characters, and it was hard at first hearing them on audio, I have to say. Because before that, they were only in my head. ;)

Do you believe certain types of writing translate better into audiobook format?

I don't know. i've listened to fiction and non-fiction, and loved both. But I think romance translates very well! So much emotion and great dialogue!

Was a possible audiobook recording something you were conscious of while writing?

No. I just write as it goes -- but I'm SO THRILLED to have the various formats available. Ebook, print, audio. Because it's very subjective, how we like our romance/entertainment!

How did you select your narrator?

I listened to a lot of samples on ACX and decided Kimberly was the rockstar! (I also work with another fabulous narrator, Robin Siegerman on other series.)

How closely did you work with your narrator before and during the recording process? Did you give them any pronunciation tips or special insight into the characters?

Yes, I gave her a character sheet with some thoughts about the personality of the characters. And some tips on speech -- but really, very little there. Kimberly is a TRUE pro!

How do you manage to avoid burn-out? What do you do to maintain your enthusiasm for writing?

I've been reading historical romance since I was 19, and I love the genre! I'm a huge reader aside from writing, so this keeps me going. But I do need to take breaks and just read. Right now, I'm reading Roni Loren. (I read contemporary and historical romance -- and I prefer steamy reads!)

Are you an audiobook listener? What about the audiobook format appeals to you?

I love audiobooks -- and used to listen a lot while driving to work. (Non-writing gig) But now I'm working from home, so I'm behind on my listening!

Is there a particular part of this story that you feel is more resonating in the audiobook performance than in the book format?

Maybe the love scenes. :)

If you had the power to time travel, would you use it? If yes, when and where would you go?

I'd go back to the Regency period and go to a masquerade ball!

If this title were being made into a TV series or movie, who would you cast to play the primary roles?

This series is a cross between The Nevers and Bridgerton. Hard question! My inspiration for Finn (The Rake is Taken) was Sam Claflin. And for Bastian (The Duke is Wicked), Benedict Cumberbatch in his role as Sherlock!

What do you say to those who view listening to audiobooks as "cheating" or as inferior to "real reading"?

No way! It's such a submersive experience - and takes your imagination just as much as reading! And it's calming. And exciting. Depending upon what you're listening to.

How did you celebrate after finishing this novel?

In your opinion, what are the pros and cons of writing a stand-alone novel vs. writing a series?

As a reader, I love seeing the characters again in the future or past, even for a moment. A small scene. (Series) However, it's sometimes hard to weave those lives and stories together. I had a lot of world-building with this series -- and it was a challenge. But I think I did it.

What's your favorite:

Food -- Thai! Sushi!

Song -- anything by Radiohead or The National. John Coltrane. The Smiths. Duran Duran. Vampire Weekend!

Book -- Hard one. Authors maybe? Meredith Duran. Julie Anne Long. Sarah Maclean.

Television show -- The Wire. Breaking Bad. Better Call Saul. The Americans.

Movie --- oh, boy. A Fish Called Wanda? The Way We Were. Philadelphia Story. ;) I'm all over the place. But took some film classes in grad school and love film!

Band -- The National

Sports team -- Clemson (college football)

City -- New York

Are any of those things referenced in appearance in your work?

I'm inspired by song lyrics and use the ideas behind them a lot. New York. YES. I've also written some Southern historicals -- and I'm a native southerner. And I lived in NYC, so much of that is personal.

What bits of advice would you give to aspiring authors?

Nora Roberts once told me: patience, when I asked this same question of her. KEEP TRYING. Don't give up. (I've done that at points, so I know what I'm talking about.) It's hard but perseverance is the way to make it.

Do you have any tips for authors going through the process of turning their books into audiobooks?

Interview narrators, ask for other author's recommendations and HAVE FUN. There are narrators who will defer royalties so you can record and pay them as it sells. IF the narrator is willing to do this.

What's next for you?

On the audio front, THE HELLION IS TAMED (#4 in this series) is coming out. 2022. On the writing/writing front, I'm working on a new series, THE DUCHESS SOCIETY. The novella intro is out -- #1 in the series coming later in Sept!

https://www.amazon.com/gp/product/B0979L4Z6Y


Plugging you into the audio community since 2016.
Sign up as a tour host here.