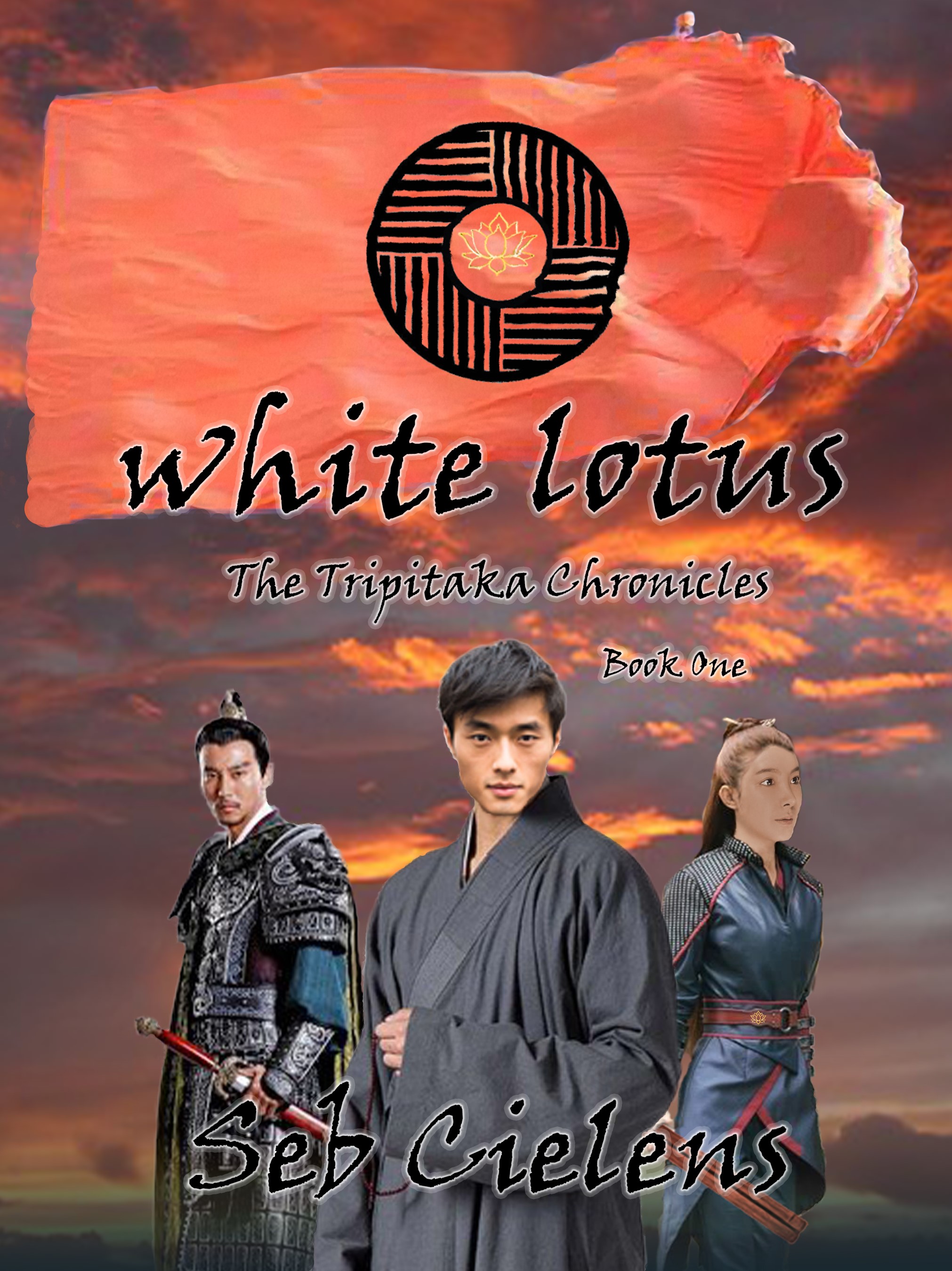 Book 1 of The Tripitaka Chronicles
Fantasy, YA, Historical
Date Published: August 15, 2021
Publisher: NewLink Publishing (an imprint of Mystic Publishers)
The year is 1799, and a woodblock engraved with a mysterious message is unearthed near a Korean temple. A novice monk, Kyetsu, is sent north by the abbot on a mission to deliver it to the king. On the journey he meets a great warrior, the leader of a secret society called White Lotus. Kyetsu will need all the help he can get, as there are powerful forces working against him. He must learn the deadly martial arts style practiced by the White Lotus and must look for help in unlikely places. The fate of the kingdom is at stake.
Excerpt
A strong hand tugging at his shoulder roused Kyetsu from his sleep. He groaned, turning over, but the hand would have none of it, practically yanking him from his nest amongst the blankets.
"It is so early." Kyetsu rubbed his eyes and moaned.
"Best time to train," Hyo said.
"Heh?"
"Come with me."
Hyo climbed a stony goat track that headed up the side of the mountain. Kyetsu was so stiff and sore, he could hardly keep up. He tripped and fell several times, grazing his knees, and once, almost falling off the edge of a sheer cliff-face. Somehow, he made it to a grassy plateau where he found Hyo squatting in a strange fashion. Kyetsu cocked his head and blinked.
"Stances are the foundation of your technique," Hyo said. "Just as a tree is helpless without its roots, so are you without the correct stance."
Kyetsu studied Hyo's stance, noting that his legs were spread wide, with both feet pointing forward, his thighs perfectly horizontal. It seemed unnatural that his body could form such a position, let alone remain in it comfortably. "It looks difficult."
"All things are difficult before they are easy. You do it."
"You want me to do that?"
"I do not see anyone else here."
Kyetsu had zero enthusiasm but he tried to mimic the stance. It would have been uncomfortable enough without the soreness from riding the previous day. Hyo circled, poking and nudging him this way and that until he was at least partly satisfied with the stance. After only a minute in this position, Kyetsu's legs began to tremble with the strain. In another minute, he wished he were back on the horse.
"How long must I...do this for?" Kyetsu said through gritted teeth.
"Until you cannot do it any longer. And then you will do it some more."
Several more minutes brought his legs to the brink of giving way.
"Breathe."
Following Hyo's instruction eased the pain a fraction—enough to allow the torture to continue for longer. Finally Kyetsu's body, without consent from his will, decided to raise itself from the position. He let out an agonized cry.
"That is horse stance. Now do it again."
And so, Kyetsu's training began…
About the Author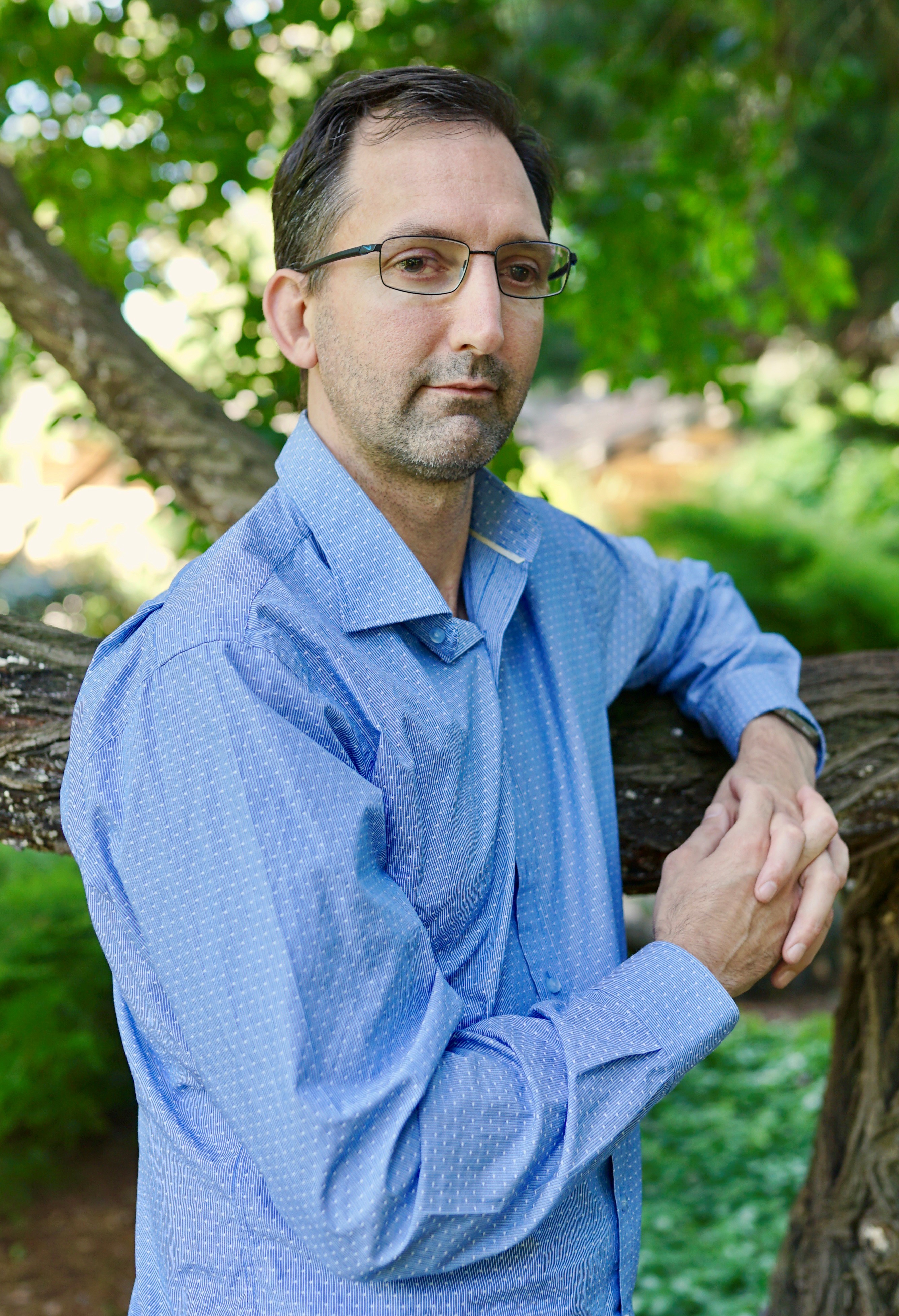 Seb Cielens is a South Australian writer who has immersed himself in Asian culture and history since he was a child. His stories recount the turmoil of life in late imperial Korea and China, weaving hundreds of hours of historical research into vivid and inspiring fictional tales. When he started training in Kung Fu at the age of thirteen, Seb had no idea that it would lead to a lifelong passion for this amazing place and time. After training in Chinese, Japanese and Korean martial arts for much of his life, he began putting it together with a lifelong passion for writing. Seb is a high school History teacher by day, and writer by night. He has managed these achievements despite being legally blind. White Lotus is the first novel in what promises to be a bountiful career as an author.
Contact Links
Facebook (Seb Cielens#SebCielensBooks)
Twitter (Seb Cielens@SebCielens)
Purchase Links