Author: Cameron D. Garriepy
Narrator: Robin Siegerman
Length: 9 hours 32 minutes
Series: Thornton Vermont Series, Book 1
Publisher: Bannerwing Books
Released: Oct. 5, 2021
Genre: Contemporary Romance

Check into the Damselfly Inn and fall in love with Thornton, Vermont.

When a late summer storm drops a tree branch through her roof, Thornton's new innkeeper wonders if the quaint village is really as perfect as it seems.

Nan Grady hasn't had time for dating, never mind romance. Hospitality is her full time job, but she can't deny her attraction to local contractor Joss Fuller. Joss prefers things simple, until Nan and her inn disrupt his steady, small-town routine.

Now there's a honeymoon suite to remodel, a woman from Joss's past checked in on the second floor, and a mysterious vandal targeting the Damselfly Inn - all conspiring to tear Nan and Joss apart. Can the promise of new love hold them together?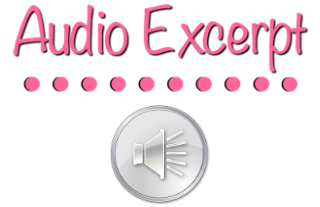 Cameron D. Garriepy attended a small Vermont college in a town very like Thornton. She's missed it since the day she packed up her Subaru and drove off into the real world. Some might say she created the fictional village as wish fulfillment, and they would be correct. She is the author of the Thornton Vermont series, and the founder of Bannerwing Books, a co-op of independent authors. Prior to Bannerwing, Cameron was an editor at Write on Edge, where she curated three volumes of the online writing group's literary anthology, Precipice. Cameron appeared in the inaugural cast of Listen to Your Mother - Boston, and irregularly contributed flash fiction to the Word Count Podcast. Since her time at Middlebury College, Cameron has worked as a nanny, a pastry cook, an event ticket resale specialist, an office manager, and a content writer. In her spare time, she cooks, gardens, knits, reads avidly, and researches hobby farming. She writes from the greater Boston area, where she lives with her husband, son, a pug puppy, and four hens.

I trained in NYC with acting coach William Esper, Speech and dialect coach Timothy Monich and vocal coach Albert Hague. Improv at Second City Toronto, and audiobook coaching with Sean Pratt, Joel Froomkin and Dawn Harvey. In 2018 I was nominated for Best International Voiceover at the One Voice Awards in London, England, for the documentary voiceover in
www.HarrysStory.ca
. In 2019 I won Best Corporate Training Voice Over Artist by CV Magazine and in 2021 won an Earphones Award from AudioFile magazine for A Son at the Front, by Edith Wharton. I grew up in Montreal speaking English and French, so developed an ear for language and accents at an early age. However, after two years of speech training, my natural speaking voice is neutral American, and I have a wide variety of accents to draw upon for audiobook narration: English & French Canadian, Classic French, German, American Southern, New York, Italian, Irish, German, English RP and Estuary. With an additional background as an international award-winning interior designer, author of Renovation Bootcamp®: Kitchen and conference speaker, I love to "make movies for the ears". In my spare time, you can find me surrounded by a bevvy of rescue dogs, singing with my a capella ensemble SoundCrowd in Toronto, or playing board games with my husband Steve, our son Julian and daughter-in-law Danielle.

This Pinterest board includes main and secondary characters, as well as characters from subsequent books from the series:
https://www.pinterest.com/camerongarriepy/the-thornton-vermont-series/casting-call/


Plugging you into the audio community since 2016.
Sign up as a tour host here.