Perilous Gambit by Kevin G. Chapman - Audio Book Tour

Author: Kevin G. Chapman
Narrator: Kevin G. Chapman
Length: 9 hours 44 minutes
Series: Mike Stoneman, Book 5
Publisher: First Legacy Productions
Released: Oct. 29, 2021
Genre: Thriller

A Las Vegas drag queen and a South Dakota Senator– both murdered. How are they related? NYPD Homicide detectives Mike Stoneman and Jason Dickson wouldn't be involved, except they're in Vegas for Jason's wedding . . . and the bride's brother, Jackie, is the prime suspect. Mike and Jason try to intercede with the local cops, but when somebody tries to kill Jackie, being arrested is the least of his troubles. The harrowing events threaten to ruin the vacation, the wedding, and Jackie's career. Is there yet another murder in the casino cards? When the heat is on in Las Vegas, Mike may need to take a huge gamble that could cost them everything. Their only way out may be a PERILOUS GAMBIT.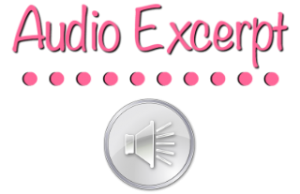 Kevin G. Chapman is an attorney specializing in labor and employment law and an independent author. His current project is the Mike Stoneman Thriller series. Book #3 in the series, Lethal Voyage, was the WINNER of the 2021 Kindle Book Award as best mystery/thriller of the year! Righteous Assassin (Mike Stoneman Thriller #1), was named one of the top 20 Mystery/Thrillers of 2019 by the Kindle Book Review and a finalist for the Chanticleer Book Review CLUE award. Deadly Enterprise (Mike Stoneman Thriller #2) was also named a top-20 Mystery/Thriller of 2020 by the Kindle Book Review and made the Short-List for the 2020 CLUE Award. Book #3, Lethal Voyage, in addition to winning the Kindle Book Award, was a Finalist for the CLUE, and a Finalists for the InD'Tale Magazine 2021 RONE Award. Book #4 in the series, Fatal Infraction, was published in July of 2021, and book #5 (Perilous Gambit) is scheduled for publication November 24, 2021. Kevin has also written a serious political drama, A Legacy of One, originally published in 2016, which was short-listed for the Chanticleer Somerset Award for literary fiction. A Legacy of One was re-published in a newly re-edited and revised second edition in 2021. Kevin is a resident of Central New Jersey and is a graduate of Columbia College and Boston University School of Law. Readers can contact Kevin via his website at
www.KevinGChapman.com
.
Sensitivity Readers (Targeted Beta Readers)
By Kevin G. Chapman
If you're an indie author like me, you probably already know the value of beta readers. In a well-planned book production process, you should send out an early manuscript (even before you send it to your editor) for beta reads. After you have completed a first draft (or second, or third) in which you think the story is pretty well finished, beta readers give you feedback that you can only get from the perspective of different eyes. This is not the copy edit – it's when you find out that there's a huge plot hole you didn't see, or a logical jump you need to explain, or a character whose personality changes without explanation between chapter 2 and chapter 22.
You need to cultivate a bench of beta readers who are objective, tough, creative, and who will tell it to you straight when you need to change something in your story. Having many different people read your draft will always improve your book. You want is to improve your book. Therefore, you should welcome critical comments and use them to fix your draft. Editors are wonderful, but you want the manuscript you send to your editor to be the best it can be. Plus, no matter how good your editor is, he or she can't see every flaw and fix every problem.
The Value of Beta Readers
Here's a perfect example from my own writing. I published Book #3 in my Mike Stoneman crime-thriller series,
Lethal Voyage
, in November of 2020. In June, after I finished the first draft, I sent it out to ten beta readers. Among other useful critical comments, seven of the ten readers told me that there was a serious lack of action between chapters 3 and 19. In chapter 19, the book really starts moving along when one of the characters aboard the cruise ship is found dead, having fallen (or jumped, or was thrown) from her balcony and landed on a lifeboat five floors below. Was it a suicide? An accident? Or a murder? If the book started there, it would be an action-packed story. It would also be only about 50,000 words. My beta readers told me that I needed to cut down the description of life aboard the cruise ship, and the subplots involving the relationships between the characters. I needed to "get to the action" quicker.
Ultimately, I did cut down some of the scenes, and I also inserted an action sequence, which helped establish the character of the killer. The end product was much improved (and garnered a 5-star review from InD'Tale magazine).
As I worked on book #4,
Fatal Infraction
(due out this summer), I had my usual batch of beta readers. But I also had two very specific issues that I needed some help with. These issues went beyond the normal beta reader issues. First, I have a character in the story who is British – an investigator from the London insurance company sent to assess whether the cause of death triggers the payment on a $20 million policy. Second, the story includes a significant discussion of racial discrimination and Black protests for social justice. To make sure I got these right, I needed some special help. Enter the "Sensitivity Reader."
The Sensitivity Reader
My British character seemed pretty simple at first. He would be very proper and buttoned-down. He would be a bit of comic relief for the story – a fish-out-of-water trailing along with my New York City homicide detectives. I pictured him as John Cleese in
A Fish Called Wanda
. I gave him a bowler hat and a series of pressed suits with matching silk handkerchiefs. He wipes the New York grime off chairs before he sits. He also plays an important part in the plot. He was fun to write and I was sure he would be a hit with my readers. And I was right! Most of my beta readers loved him. But one of them is originally from London, now living in New Zealand, and she flagged some issues. You see, my "ear" for British dialogue is based on watching movies, mostly comedies. What works for Monty Python is not necessarily accurate to an English reader.
So, I sent the manuscript out to three fellow authors in the UK and asked them to critique the dialogue and let me know if anything sounded off to an English ear. Boy, did I get back a lot of comments! It turns out that my character was a total caricature of an English insurance investigator – and an offensive one at that. I got so much wrong, from his title to his wardrobe to his word usage. To an English reader, he was a joke – what an uninformed American might think an Englishman would say and do. It was an education. I re-wrote so much after that.
The lesson here is that, as much as I like to think I have a good ear for dialogue, my personal experience is limited. If I'm writing a female character, I always seek out opinions from female readers (including my wife and my daughter/editor). But I had no built-in resources to help me with a British character. I thought I knew, but I was dead wrong.
In this case, my "Sensitivity Readers" were looking for very specific issues where they are more sensitive to the problems than I am. If I have my character refer to someone getting into an elevator, it seems fine. But an Englishman would never say "elevator" – he would say "lift." It's a small issue, but it would drive an English reader crazy, and likely result in a more negative impression of my writing (and a more negative review). Those little details can really make a difference. I'm totally blind to them, so without a beta reader to help me out, I would certainly miss them.
Venturing Into Dangerous Waters
My other issue in this book is one that is fraught with danger if I get it wrong. I'm a White author trying to write dialogue for a Black character who is schooling his White partner on race issues. It may sound great to me, but for a Black reader, if I screw this up it will ruin the whole book. Worse, it could create a negative impression for a wide swath of my readers that will stick to me for all my future writing.
Here again, I needed a Sensitivity Reader – or maybe three or four. I reached out to my Black friends, fellow authors, and readers to get their take on my story and dialogue. At first, I was slightly worried about approaching Black colleagues and asking them for a critique. Would that be insulting? Embarrassing? In the end I put aside any trepidation and just asked. The response was wonderful and supportive. It turns out that my friends and colleagues were happy to help, and even happier to make sure that I got things right and didn't step on myself. We all want things to be accurate. Getting help – and giving it – is part of the process.
Whenever you are venturing in to an area that could be emotional or political, you need to work hard at the research and do everything possible to get it "right."
Look For Subjects Where a Sensitivity Reader Can Help
I'm a lawyer, and noting bothers me more in a book than when the author gets the law wrong. Grrrr. You can't interrupt a witness who is testifying in court, pull him aside to tell him about the newly discovered evidence, and then put him back on the stand to talk about it. Sure, it makes good drama, and might happen on Perry Mason or some TV show or movie – but not on real life. You drop in an incorrect fact like that and I turn off instantly.
We all know lawyers. How hard is it to find one who is willing to check your story for legal accuracy? It's not hard. Do it! Otherwise, you may thrill a large part of your readership, but you will lose your lawyers and others who know that you just bent reality beyond the breaking point. It matters.
Medicine is anther area. Writing about autopsies and Medical Examiners' reports requires specific information and careful study. Psychological syndromes? Financial transactions? Specific foreign locations. The list can go on and on – but you have to be looking for them. When you recognize that you lack the context and experience to go it alone – get some help. You'll be surprised how many people will gladly offer.


Plugging you into the audio community since 2016.
Sign up as a tour host here.