Authors: Megan Linski & Alicia Rades
Narrators: Jennifer Jill Araya & Graham Halstead
Length: 15 hours and 4 minutes
Series: Academy of Magical Creatures, Book 1
Publisher: Crystallite Publishing
Released: Aug. 26, 2021
Genre: Young Adult Fantasy


Fire and water don't mix.

Sophia: I'm Sophia Henley, your typical college freshman. I never expected a lion to be stalking me, nor for fire to come shooting out of my hands to protect my sister. Next thing I know, a drop-dead gorgeous guy shows up on my doorstep to sweep me away to a magical school, where I'll learn to control my element and bond with a powerful creature called a Familiar.

I don't believe I'm the savior of an ancient tribe, or the missing piece of a prophecy that's more myth than reality. Worst of all, I'm forced to enter the Elemental Cup, where I'll either earn my place in this society...or die trying.

Liam: The night I met Sophia, I didn't think we'd form an undeniable connection. But I'm from the Water tribe, and she's fire. I'm forced to push her away even as I'm falling for her.

I lost everything, yet Sophia makes me whole again. Our world is fixed on keeping us apart, but we're in this tournament together. We have to keep each other alive at any cost - or I'll give my life for hers.

It's pretty clear. If I continue to play with fire, I'm going to get burned.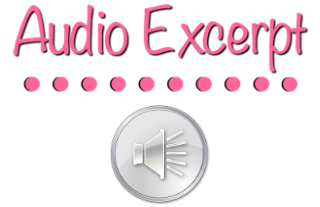 Hidden Legends is a fantasy-paranormal academy universe created and co-owned by best friends and USA Today bestselling authors Megan Linski and Alicia Rades.
Megan Linski is a coffee connoisseur who enjoys ice skating, horseback riding, and shopping. Her stories feature themes of community and friendship while advocating for the rights of the disabled.
Alicia Rades is a mother who loves baking cookies, reading tarot, and binge-watching Netflix. She has a passion for personal development and strives to incorporate emotional-empowerment themes into her books.
Both girls love nature, animals, sexy romances, and eating cheese.

Jennifer Jill Araya has been listening to audiobooks since she was a young child, and the fact that she now gets to narrate audiobooks for a living is a dream come true. Jennifer's training as an opera singer and orchestral cellist lend a musicality and depth of understanding to her narration that help bring her authors' stories to life. She loves nothing more than giving life and breath to the printed word. When she's not narrating, Jennifer can be found hiking, biking, running, or generally exploring her home city of Cincinnati with her husband Arturo (aka "Partner in Crime") and their two children.

Two-time Audie Award winner and recipient of five AudioFile Earphones Awards, Graham Halstead has narrated 180+ titles for Audible, Recorded Books, Penguin Random House, Macmillan, Hachette, Harper Collins and many more.




Plugging you into the audio community since 2016.
Sign up as a tour host here.