Author: Christopher Parker
Narrator: Braden Wright
Length: 10 hours 23 minutes
Publisher: Christopher Parker
Released: Oct. 26, 2021
Genre: Contemporary Fiction

Enchanting, mysterious, and deeply romantic, The Lighthouse follows a young woman's breathtaking journey far from home to discover where she truly belongs.

Something strange is happening in Seabrook. The town's lighthouse–dormant for over thirty years and famously haunted–has inexplicably started shining, and its mysterious glow is sparking feverish gossip throughout the spooked community.

Amy Tucker is only visiting for the night and has no plans to get caught up in the hysteria, but that changes when she meets Ryan, the loyal, hard-working son of a ranch owner who lives on the outskirts of town.

Their chance encounter turns into an unforgettable weekend, and against the backdrop of the lighthouse-obsessed town, the two of them forge a deep connection, opening their hearts, baring their souls, and revealing secrets long kept hidden.

But as they grow closer, and as the lighthouse glows ever brighter, a startling discovery about Ryan leaves Amy questioning everything she thought she knew. To uncover the truth about her new friend, Amy will need to enter Seabrook's ominous tower, where waiting inside she will not only find the reason why fate has brought them together… but a shocking secret that will change the course of their lives forever.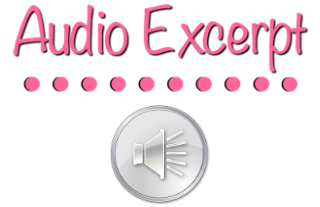 Christopher Parker was born in Takapuna, a seaside suburb in Auckland, New Zealand, where he currently lives with his daughter. Having loved writing stories growing up, it was a walk along Takapuna beach and a chance glimpse at a distant lighthouse that made him want to revisit his childhood passion and try his hand at producing a novel. Nearly 10 years on from that fateful stroll, he is proud to finally share his story.

A lifelong performer, Braden Wright has appeared on film and television, on stage, on national tour, and has performed internationally as a narrator, commercial VO artist, documentary narrator and audiobook narrator. He has also produced a staged reading of his own two-act farce, and has worked as an instructor and also an audiobook coach. Amidst a career devoted to the arts, he worked concurrently for 25 year in writing, producing and photo editing for Hollywood entertainment marketing.
Q&A with Author Christopher Parker
Tell us about the process of turning your book into an audiobook.

Early on I made the decision to get a production company to manage everything for me. I was brand new to the realm of audiobooks and knew nothing about the recording and post-production process, so it was a no-brainer to get a professional team in my corner to steer the project through to completion. Producing a novel is difficult and challenging (and often incredibly exhausting), but the team at Bee Audio made this part of the process an absolute breeze.

Was a possible audiobook recording something you were conscious of while writing?

Not consciously, though I always read back my work aloud as I'm writing, just to make sure it reads easily and naturally. I was aware of the growing popularity of audiobooks and so I always knew that The Lighthouse was going to have an audiobook version, but it never consciously affected the way I wrote or how I structured my story. I didn't want to put the cart before the horse – my main focus was finishing the novel and making it the best it could be.

How did you select your narrator?

I went with my gut.

The Lighthouse

is a mish mash of genres with a fairly wide age range appeal, so I was initially unsure about which direction I should head in with regards to a narrator. I decided to listen to a whole bunch of samples and simply pick the one that resonated with me the most. I remember very clearly listening to Braden's sample and instantly connecting with it – there was just something about his tone and delivery that gave me total confidence he'd be the person for the job.

How closely did you work with your narrator before and during the recording process? Did you give them any pronunciation tips or special insight into the characters?

Braden and I didn't actually speak at all until after everything was done. The production company liaised with him directly and it wasn't until I had been delivered the final files that I reached out directly to thank him for the wonderful job he did. I'm not sure if that's normal for most collaborations but it certainly worked for us. Even if I had had the opportunity to brief Braden beforehand, I'm not sure what I would've said. The story is on the page. If there are any insights into the character that he needs to know about that I haven't communicated in the story, then it probably means I haven't done my job right.

How do you manage to avoid burn-out? What do you do to maintain your enthusiasm for writing?

For me personally, I tried not to fixate too much on making it to the end and rushing the process. I accepted early on that this was going to take a very long time and that I needed to try and enjoy the journey. As long as I kept sitting down at my desk and kept getting words down on paper, I knew one day that I'd make it to the finish.

Is there a particular part of this story that you feel is more resonating in the audiobook performance than in the book format?

I'm not sure, but let me say this: By the time the audiobook was finished, I was very much over my manuscript. I had been working on for nine years, had read it hundreds of times, and truthfully I dreaded having to listen to it being read back to me. But then I started listening to Braden's performance and all that went out the window. And that's what I've learned most about this process – that it's less about the 'narration' and more about the 'performance'. Braden did such a wonderful job of bringing the characters to life and drawing out the emotion in the text. His delivery of the dialogue, his command of pacing, and just the general 'acting' he brought to the prose was so skilful that I completely forgot I was listening to my own words.

What do you say to those who view listening to audiobooks as "cheating" or as inferior to "real reading"?

I wasn't aware there were those who did! Stories are a portal to another world and a form of escapism and entertainment – how we 'digest' the story doesn't really matter. To me the experience is in the telling, so whether that's by reading it for ourselves or having it performed by a narrator, what does it matter? As long as in the future we're not having books instantly delivered to us intravenously, then each to their own!

How did you celebrate after finishing this novel?

I haven't formally celebrated yet as I'm waiting for publication day. A good friend bought me a bottle of port, which he thought was a very authorly drink, so I plan to have a wee tipple on the eve of release!

What bits of advice would you give to aspiring authors?

What's next for you?

I've written a children's book about a wayward dog that's being fully illustrated and should be out sometime next year. In terms of my next adult fiction novel, that's being outlined now and I hope to get stuck into writing that once

The Lighthouse

is finally out in the world.


Plugging you into the audio community since 2016.
Sign up as a tour host here.