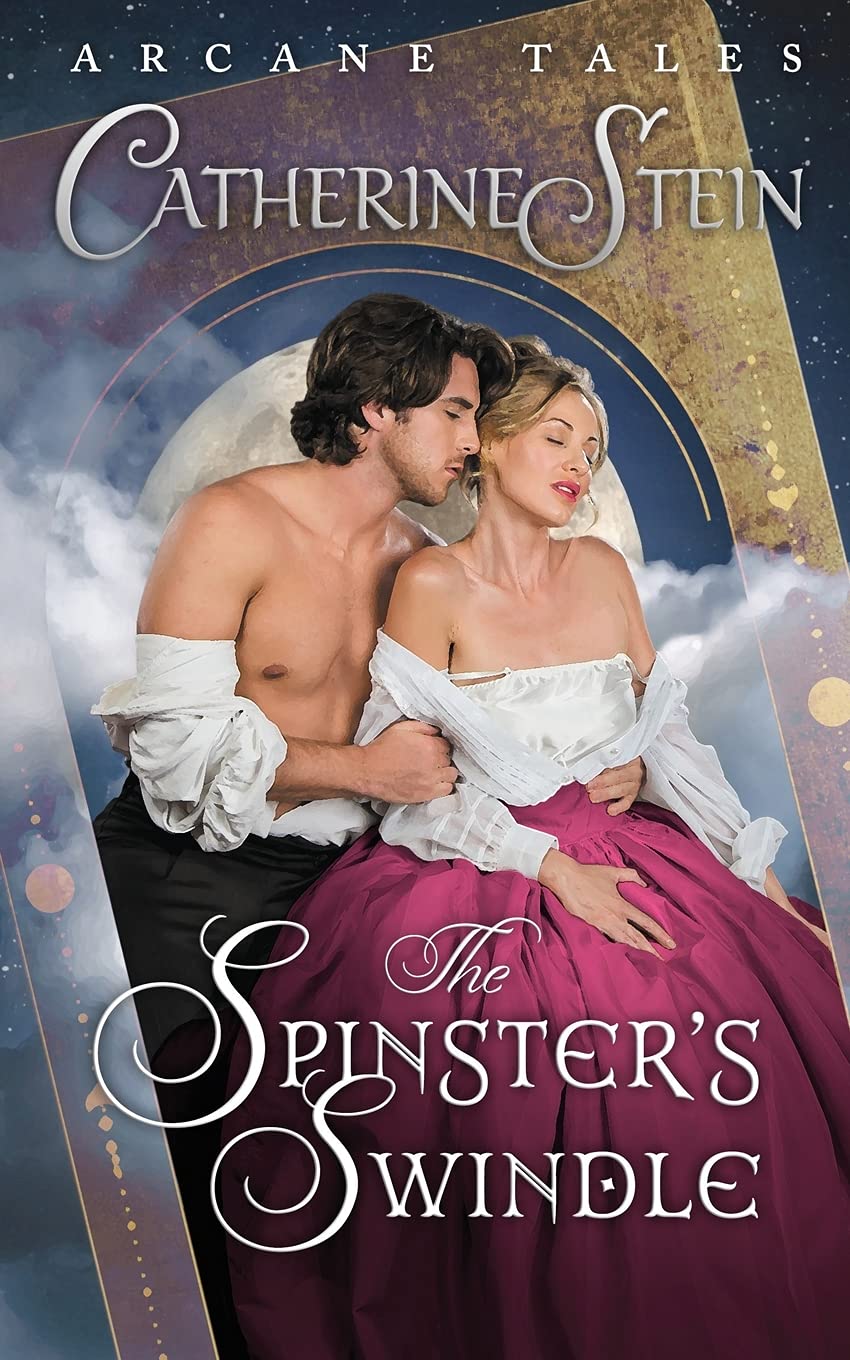 Arcane Tales, Book 2
Historical Romance, Victorian Romance
Release Date: November 5, 2021
Publisher: Steam Cat Press
Revenge is in her future. But falling for her enemy's son is one fate this spiritualist could never have envisioned.
Playwright Maxwell Millerson would rather spend his days dreaming up stories than cleaning up his father's messes. But a trendy renovation has the family's gaming club on the brink of ruin, and not even Max's imagination can conjure a way out. Desperate, he turns to the multi-talented—and alluringly audacious—Madame Xyla to help him spin gold from straw.
Lydia Weaver, professionally known as spiritualist Madame Xyla, has long sought revenge on the man responsible for her cousin's imprisonment. When her enemy's son visits her seance room seeking advice, Lydia leaps at the opportunity for vengeance—until Max's easy charm and poetic words threaten to turn her plans upside-down.
As their friendship grows and they give way to their mutual attraction, Lydia and Max must weigh family duty with their hearts' desires. And only when they confront old wounds and new feelings can a happy ending be in the cards.
Other Books in the Arcane Tales Series: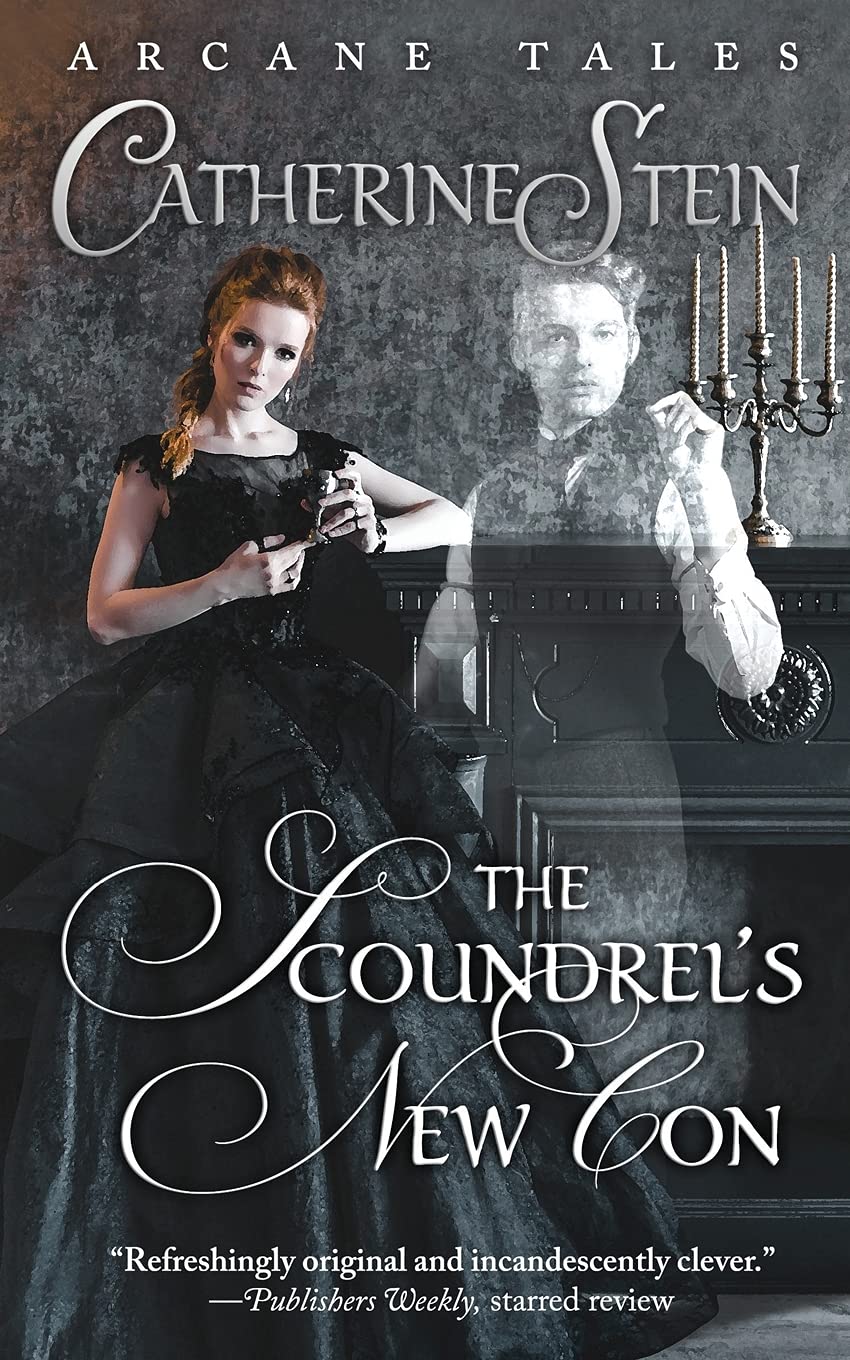 The Scoundrel's New Con
Arcane Tales, Book 1
He's pulling the con of a lifetime. Unless she exposes the naked truth.
Conman Jack Weaver has his eyes on the prize. The arrogant Earl of Bardrick has offered five thousand pounds to anyone who can prove his castle is haunted. With money like that, Jack can ensure he'll never end up on the streets or in prison again. And his spirit photography skills are just the trick needed to convince all of the earl's houseguests to believe in something unseen.
Investigative journalist Tess Cochran believes in one thing: the truth. She's not going to let phony ghosts and trick photographs swindle anyone, even a snobbish aristocrat like Bardrick. And she's certainly not going to let herself be swayed by Jack Weaver's charming smile and mischievous antics.
When Jack and Tess stumble upon one of the castle's many secrets, they realize something nefarious lurks behind the earl's competition. To solve the mystery, these rivals forge a reluctant partnership. As they strip down the facts, Jack and Tess begin to find that the deepest truths may be concealed in their hearts.

About the Author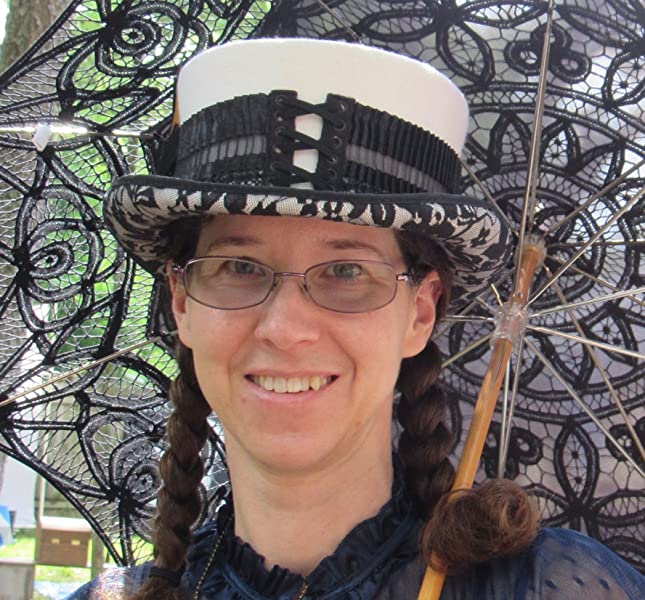 Award-winning author Catherine Stein believes that everyone deserves love and that Happily Ever After has the power to help, to heal, and to comfort. She writes sassy, sexy romance set during the Victorian and Edwardian eras. Her books are full of action, adventure, magic, and fantastic technologies.
Catherine lives in Michigan with her husband and three rambunctious kids. She loves steampunk and Oxford commas, and can often be found dressed in Renaissance Festival clothing, drinking copious amounts of tea.
Contact Links
Purchase Links