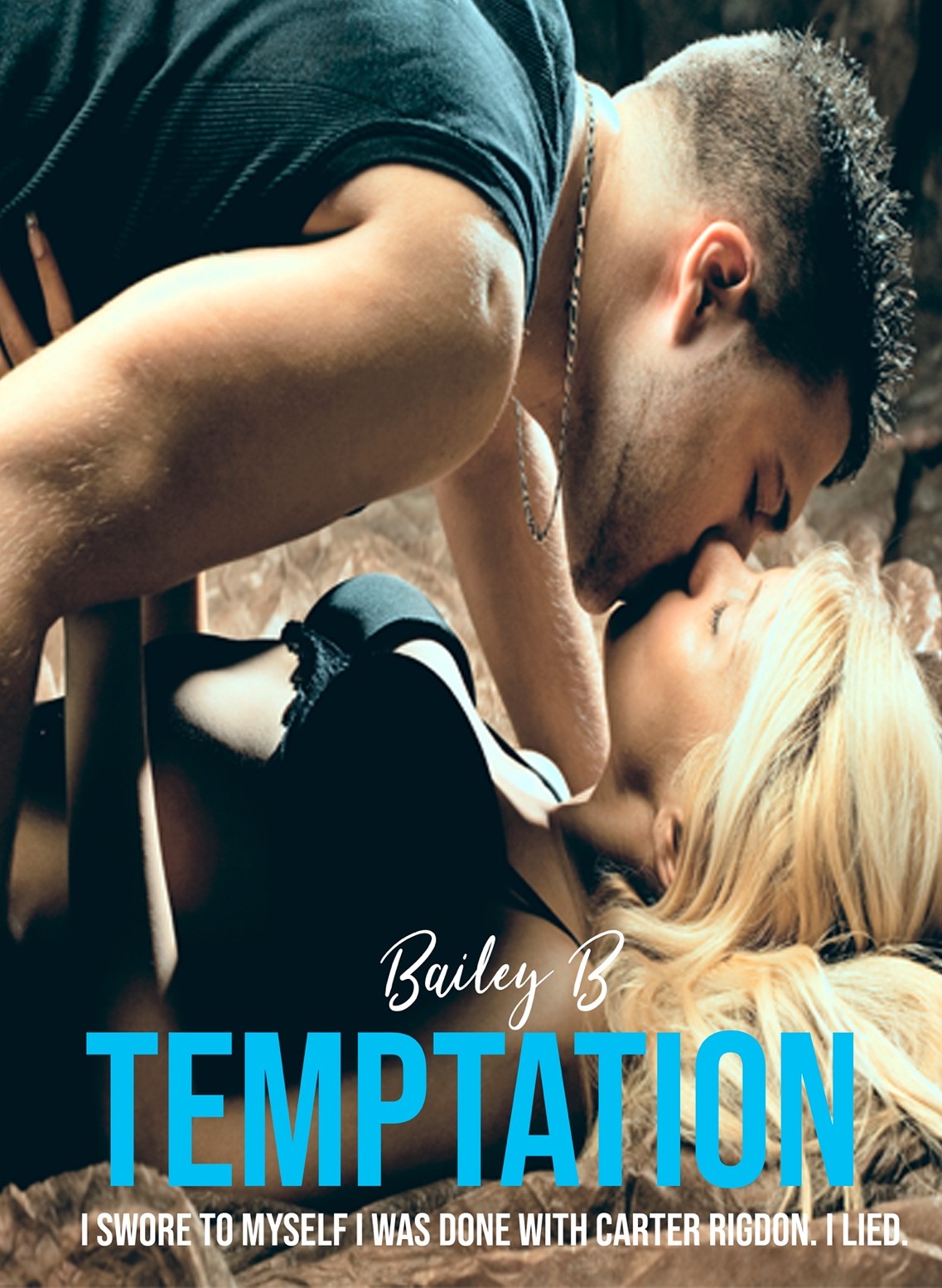 Contemporary Romance
Date Published: 8/17/2021
I've sworn off men forever
Okay, not forever but for a few months.
After my last hook up, my vag needs a reset
the last man to touch me broke it in the worst of ways.
Not a problem,
until my new dance partner comes into the picture.
He's turning into my forbidden fruit,
tempting me in ways I didn't know possible.
I have three months of celibacy ahead of me
and eight weeks to whip my new dance partner into shape.
Someone save me.
Excerpt
Carter drops his arms but takes my hand. The little squeeze he gives shoots a bolt of lightning straight to my vag. Forgive me, Grams!
I cross my legs because I am not an uncivilized cavewoman. I can control the urge to rip his clothes off. I can!
"Grams would probably die if she saw how hot you've gotten."
Carter's lips lift in the corners. He drops my hand and reaches for his beer. No more than five seconds pass between the time his skin leaves mine to when he opens his mouth to speak again, but I feel every pound of my heart and every ounce of nervous adrenaline pumping through my veins.
Making my intent to fuck known to a stranger is easy. But telling Carter… the guy I never saw myself lusting for, the guy who dried my tears when Jimmy Dumont—my high school boyfriend—cheated on me, the guy who rode his bike to the CVS when I got my first period to get me tampons in the sixth-grade… This takes nerve racking to a new level.
"Avery Andrioli thinks I'm hot." He smirks.
My cheeks flush an embarrassing shade of red, but I hold his gaze. I'm not the same meek girl in high school who shied away from life. New York hardened me, shaped me into the woman I am today, and this girl knows what she wants.
I'm not leaving until I get it.
I lean forward and slide my hand up Carter's thigh. If he's surprised by my advance, he hides it well, holding that irritatingly sexy smirk along with my gaze. "I think you and I could have some fun tonight, if you can handle me."
Carter chuckles and shifts to pull his wallet out of his back pocket. He drops a fifty-dollar-bill on the counter, almost double what our drinks cost.
He tangles his fingers with mine and leads me outside. Once we're outside, Carter pins me up against the wall and presses his mouth mine, his tongue moving with expert precision, turning me into a wet mess.
Carter grips my thighs and lifts me. I wrap my legs around him instinctively, the bulge I speculated about presses against my center through his jeans. I rock my hips, moaning into his mouth while his fingers pull at my roots.
If I wasn't so lost in his kiss, I'd be embarrassed at how close I am to coming from a little lap love and lip-locking. Dear God, I hope Carter is as good in bed as he is at kissing.
The world spins behind closed lids. It's a good spin, unrelated to the alcohol I drank. I peek one eye open and run my hand down the center of his thigh. "How tired are you?"
Carter's eyebrows shoot up. This is a bad idea, but I don't care. If I regret it in the morning, I'll blame the alcohol, but tonight I want to have fun.
"Suddenly, I'm feeling wide awake." He turns his head, looking into my eyes, and cups my cheek.
I lean into his hand, so big and strong.
"I thought you just wanted to be friends?" he whispers, his nose brushing against my other cheek.
"Not tonight," I tell him truthfully. Celibacy be damned, I want to feel Carter between my legs. I have a gut feeling that this time will be worlds better than the last. "Tonight, I wanna be just you and me. Whatever else we are is fine too."
"Perfect." He presses his mouth against mine. I fall into his lips, that tongue making my insides melt.
"Whoo, hooo! Get it girl!" Benny yells and I swear I could throat punch him.
Carter laughs and pulls back resting his forehead against mine. "Maybe we can finish this in the room tonight."
"Yes!" I say, not at all embarrassed by my enthusiasm. "Definitely."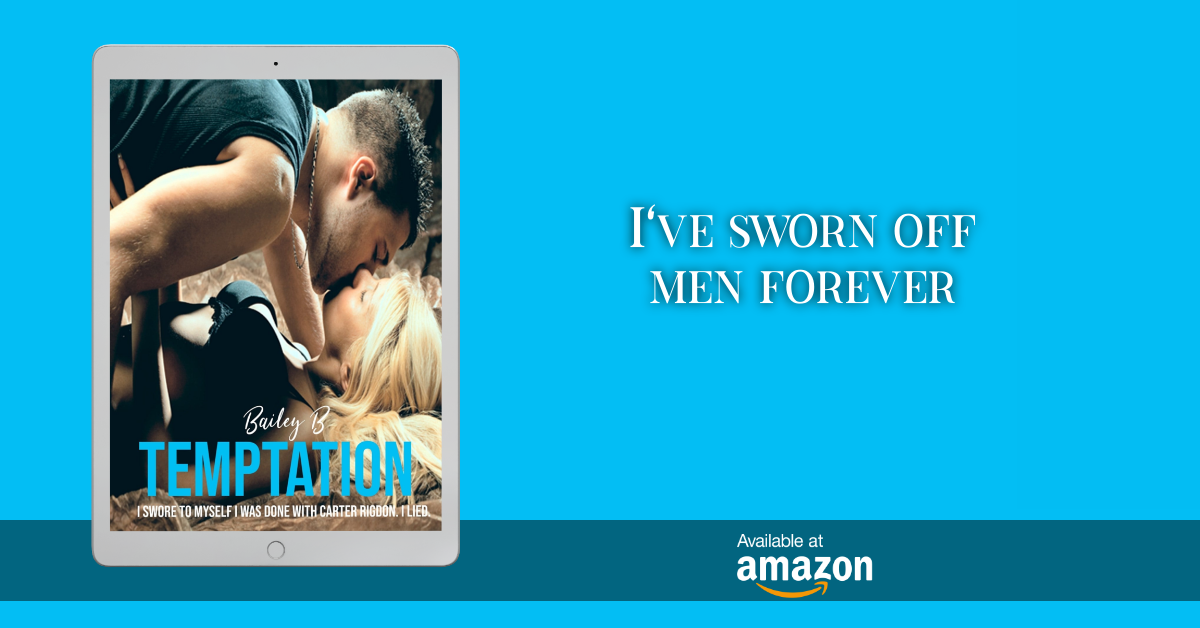 About the Author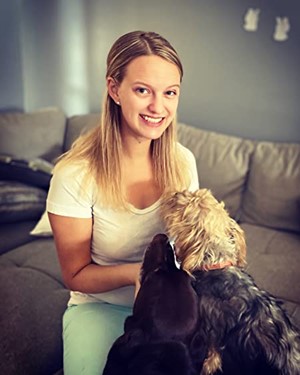 Bailey B is an up and coming New Adult author. She lives in Lehigh Acres Florida with her husband, twin girls, and two fur babies. She enjoys (but doesn't get to take part in because of her crazy daughters) the simple things like Disney+ binge watching, Netflix romcoms, reading and sleeping. She reads two to three books a week and thinks if narwhal's are real animals then unicorns might be too.
Contact Links
Purchase Link
Giveaway
a Rafflecopter giveaway