Author: Alex Callister
Narrator: Ell Potter
Series: The Winter Series, Book 1
Length: 11 hours 31 minutes
Publisher: Audible Originals
Released: Mar. 21, 2019
Genre: Thriller
When you buy murder online, who is there to stop you?

GCHQ agent Winter has just 14 days to bring down the website of a formidable criminal organisation before a teenager is tortured to death in front of an online audience of millions. Going deep under cover disguised as the paid assassin Snow White, Winter must infiltrate the inner circle of the extraordinarily powerful man at the heart of the dark web. This is a gripping, fast-paced ride through a disturbingly plausible technological future in which Callister's protagonist must battle to bring down the terrifying crimes tearing through society.

About Winter

Master hacker, highly intelligent, combat trained: Winter is a very modern spy. Worlds apart from the straitlaced characters created in the minds of Ian Fleming and John le Carré , Alex Callister's lead protagonist wouldn't dream of playing the part of the impeccable agent. However, despite her intimidating skillset, Winter is delightfully human and often prone to prioritizing her libido over her employer. Undeniably sexy and exceptionally accomplished, Winter is a true 21st-century heroine.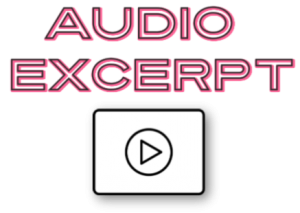 Alex is an action movie fan and her books are full of cult references and movie one-liners. Her kick-ass heroine, Winter, was inspired by Bond, Bourne, John Wick, Vin Diesel, Jack Reacher and many others. She has a history degree, a certificate in creative writing and a murderous imagination. She writes when she gets a chance, which is mainly at night between 10pm and 2am at home in London, with her three Bengal tigers. Her debut WINTER DARK was the Audible UK Thriller of the Year and was a finalist at the Audies in 2020.

Ell Potter is an actor, writer, and award-winning narrator. While training at LAMDA, she was named Audible's 'Breakout Star' and her debut audiobook was subsequently nominated for an Audie. She has since recorded extensively with numerous publishers, winning multiple AudioFile Earphones Awards in the process. Her narrator credits include Hamnet, the Winter series, Dark, Salt, Clear (BBC Radio 4 Book of the Week), In At The Deep End , and little scratch.
Q&A with Author Alex Callister
The Winter Series was written specifically for audio, how did that come about?

Audible produce their own Audible Original titles and they commissioned the Winter books. They have six months exclusivity when a book first comes out, which means it can't be reproduced in any other format like print or digital. It is very satisfying as an author to write for audio. A narrator brings the words alive and slows the reader down so even though the subject matter is gripping, the reader can't speed ahead. Every word matters. The language has to be very precise.

Do you believe certain types of writing translate better into audiobook format?

Definitely. The more lyrical the better. There is a certain poetry to the spoken word. I am very conscious of rhyme and rhythm when I write. I say everything out loud as I go. I sound crazy. Makes working in libraries difficult!

Where do you write?

Everywhere. I carry a notebook around with me and am always noting down scenes when they occur. If I have a fight to write (and there are a lot of fights in the Winter books) I put my earphones in and go for a walk. Music is very inspirational.

So, what do you listen to if you are writing a fight?

At the moment, it is

Seven Nation Army

. I get obsessed with songs and listen to them fifty times while I write a chapter and then never listen to them again. I like

I can't fall in love without you

by Zara Larsson for romance and

Bad Things

, the soundtrack to

True Blood,

for sex. Each of the Winter books has a playlist on Spotify of tracks I was listening to at the time.

There is a lot of sex in the Winter books is that something you deliberately set out to do?

Yes. Winter is my version of Bond. I have tried to stay true to the promiscuity of early Bond.

Are you an audiobook listener? What about the audiobook format appeals to you?

Absolutely. Audio is very immersive. I like to listen to the same things over and over. I always have something on if I am driving or cooking etc... My favourites are the

Discworld

series by Terry Pratchett, read by Nigel Planner and Tony Robinson and Celia Imrie. I practically know them off by heart.

What are you listening to at the moment?

The Raven Boys

series by Maggie Stiefvater narrated by Will Patton. I love the way he says 'Blue'. I was expecting a female narrator when I started so took a bit of time to get used to his voice, but now I think he is perfect.

How closely did you work with your narrator before and during the recording process? Did you give them any pronunciation tips or special insight into the characters?

Very closely. I am really lucky my narrator lets me give her production notes. Because it's a series, we have been able to plan characters and backstory together. There's this central character, Simon, that is Aberdonian because Ell really wanted to do an Aberdonian accent. Now he has a whole Aberdeen backstory! Sometimes, I put things into the books as a joke or a challenge for Ell – like an Algerian gangster talking Italian.

Does she try to change anything?

Sometimes. That is the beauty of writing for audio. It is a very collaborative event. If she wants to change something I'm usually fine with it.

What's next for you?

The fourth instalment in the Winter series,

Winter Falling,

is out 10 April 2022.


Plugging you into the audio community since 2016.
Sign up as a tour host here.