Author: Marie-Hélène Lebeault
Narrator: Sophie Snow
Length: 6 hours and 1 minutes
Publisher: Marie-Hélène Lebeault
Released: Jun. 11, 2021
Genre: YA Fantasy
Clare Knox discovers a castle where the old quarry should be, while walking in the woods near her home. When she realizes it's actually a realm with an infinite number of alternate versions of herself, she can't believe her luck. But things aren't all sunshine and rainbows. Strange rituals are happening at Clarity Castle. Will Clare rise to meet their expectations of her, or will she crumble under the weight of her own negativity?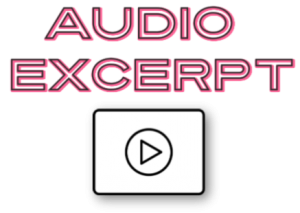 Marie-Hélène Lebeault lives in Cowansville, Qc, Canada, and is the mother of two young adults. Formerly a teacher, she now spends her days writing, translating academic manuals, and lending her voice to corporate training videos. She enjoys reading, hiking, and going to the beach. An avid traveler, she loves exploring the world on Solo adventures. Since the pandemic hit, she's been riding her electric bike all over the province of Quebec and appreciating the local splendor.


Sophie Snow is a motivated student who has always held a deep love for reading, as well as an interest in audio and sound production. Now, her passion truly takes shape as an audiobook narrator. She works diligently to ensure that every aspect of your audiobook, from the performance itself to editing the audio, is excellent and done in a timely manner. She hopes to turn your manuscript into an immersive world that brings your story to life.
Q&A with Main Character Claire Knox
Your friends are speaking unfairly about a mutual friend. Do you speak up?

I hate conflict. I know our friend is bound to find out and be upset. I won't be able to sleep until everyone is friends again. Yes, I'd speak up to defend my friend and remind the others that they wouldn't like to be the object of such talk.

If you won the lottery, how would it change your life?

My mom works so hard to pay for everything on her own. If I won the lottery, I'd put money aside for college and give the rest to my mom so she could pay off the mortgage.

If you could relive one day of your life without changing anything that happened, which day would you choose?

The day I found Clarity Castle, of course!

Who were you closest to as a child?

Other than my mom, Sam's the one I've always been close to. We met in kindergarten and have been best friends ever since. He gets me.

How would your parents describe you?

My dad died when I was two and I don't remember him. But mom and Nana would describe me as sensitive, caring, helpful, and smart.

Do you stay up late or wake up early?

I'm in bed every night at nine and up with the sun.

What do you do if you can't sleep?

I take a melatonin tablet and watch TikToks until it kicks in.

Are you more of a text person or a phone call person? Why?

Text, definitely text. I hate talking on the phone. Who talks on the phone anymore?

Can you lie easily?

No. I'm the worst liar ever. My face is so expressive that people would know right away.

What's the weirdest job you would be willing to do?

I wouldn't mind stocking shelves. I'd love to be the one to align all the cans. So long as I could listen to some tunes and didn't have to talk to anyone.


Plugging you into the audio community since 2016.
Sign up as a tour host here.