Author: Jo Visuri
Narrator: Hana Lass
Length: 10 hours and 59 minutes
Series: Nordri Series, Book 1
Publisher: Auor LLC
Released: Feb. 25, 2022
Genre: YA Fantasy
A captivating real-world fantasy adventure filled with intrigue, suspense, Norse mythology, magical objects, and special abilities, Jo Visuri's best-selling tale will sweep you away to mystical Auor Island - where nothing is quite as it seems!

A remote island. Old secrets. And a cascade of unintended consequences. Long ago, four clans from earth's four corners were given magical abilities to help save humanity from oblivion. For generations, their descendants have lived in hidden communities and occasionally intermingled with regular humans—leading to whispers of unforeseen consequences. Now, in the present-day and for unknown purposes, one Clan quietly and desperately seeks the rumored, undiscovered offspring.

Meanwhile, in the heart of a northern archipelago, Elin Bodil leads a perfectly ordinary, happy life on Auor Island with her family. When, through accident and circumstance, she meets both a motorcycle-driving stranger and the new mysterious boy next door, Elin's world is turned upside down. As Elin is drawn into a brewing supernatural conflict - with her two unusual acquaintances on opposite sides, she must decipher who to trust while unearthing her island's secrets and those buried deep within herself. But when the search for answers triggers the Clan's sinister schemes, Elin and her companions will have to confront far bigger and deadlier secrets than they ever imagined. And they'll need much more than themselves to survive! Welcome to Auor Island - and the legend and magic within its ruins!

Told from the perspective of Elin and her two unusual acquaintances, the best-selling first-in-series book blends Norse myth, magic, adventure, science fiction, and fantasy with a touch of romance. Delighting listeners of all ages, The Undiscovered Descendants is perfect for fans of real-world fantasy adventures with heart and tales of family, friendship, secret societies, hidden worlds, and magic powers.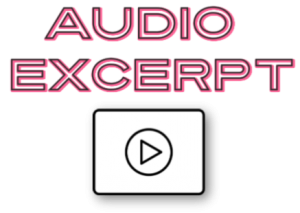 Jo Visuri was born and raised on an island in Finland's famous archipelago, where she found her one and only Viking coin at the age of six. After spending a few formative years living by a Norwegian fjord, Jo's family uprooted to the sunny beaches of Los Angeles, CA. A graduate of Brown University, Jo has been privately writing stories since she could read one and launched her debut The Undiscovered Descendants in Fall 2021. She now lives and writes in San Diego, CA, when she isn't distracted by her cuddly and demanding senior dog. Jo writes myth-inspired fantasy stories appropriate for all ages that take the reader on adventures in the real world with magic, hidden worlds, secret societies, and tales of family and friendships. Subscribe to Jo's Newsletter for FREE fiction, exclusive content and to be automatically notified when she releases her next book: https://www.jovisuri.com/newsletter


Hana Lass is a noted actress who has worked on stages and screens from New York to Seattle. As an obsessive reader, she delights in bringing stories to life. She enjoys recording all genres, from YA to fantasy and everything in between.
Guest Post Topics for The Undiscovered Descendants:
Top 5 favorite scenes and why.
It's really hard to choose my top 5 favorite scenes from The Undiscovered Descendants. It's like asking you to choose a favorite between your children…in their presence. Alas, if I absolutely had to, here are the ones that would make my list in no particular order:

The scene where…


●
Elin and Aedan first meet. I love how awkward she feels but at the same time, she already senses something different about Aedan.


●
Aedan first learns about the Dormant Descendants. I think his puzzlement and the family dynamic make this a favorite.


●
Tristan apologizes. His ability to navigate his own morally-grey objectives while getting Elin on board with his plan is what draws me to this one.


●
Elin and Tristan explore the hidden tunnel and run out of time. The suspense and discovery aspect of this scene makes it one of my favorites.


●
Tristan's confrontation with his aunt. I think this scene gives the reader a sense of what Tristan is up against in his world and how, for better or worse, he has learned to navigate those obstacles.


Plugging you into the audio community since 2016.
Sign up as a tour host here.