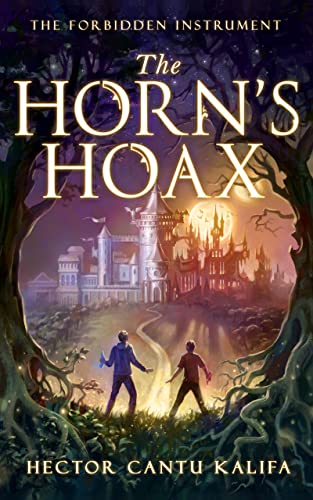 The Forbidden Instrument
MG & YA Fantasy
Published: December 7, 2021
Only $.99 June 9th – 12th!!
It's hard to tell when someone's soul changes, especially when dark energy has a price.
An unexpected adventure of two brothers who accidentally travel to another world. Henry and Moris—just a few short months after their father mysteriously goes missing—are playing their favorite make-believe game when suddenly they are transported to a different universe, leaving behind their mother and sister. When each brother is captured by warring wizarding houses, the Veneficums and the Milaculums, they stand the chance of losing each other forever.
The boys have too many unanswered questions, and they don't know who to trust, but in their attempt to find each other and return home, the brothers discover truths about themselves––and their father––they never could have imagined.
In a strange world where wizards fight each other and are not what they seem, who can the brothers trust? More importantly, will they get home together?
Excerpt
Blue energy sparked through the black circle in the sky as a body fell, smashing the ground with a thud. The portal vanished.
The brother rapidly stood up. "No, no, no, — Why? What the hell have you done?" he howled to himself, searching for the portal. He paced side to side, hands wringing. This can't be happening. This can't be happening, he kept thinking. A lump formed in his gut, and his breath quickened. The more he thought about it, the more his heart raced. The tension moved through his chest, up his throat, until he unleashed a scream of fury.
It was partly his fault. He could've pulled his brother inside the portal.
He hesitated. To his left, a swirl of dust. To his right, a rolling bush. "Where am I?" he asked out loud. He was standing on a road, alone in a desert, clutching a small, strange animal horn.
"Damn it," he yowled, staring at the horn. He raised his arm to toss it away; then, a thought struck him. He ground his teeth in frustration because he couldn't get rid of it—it was the only way to get back to the portal.
He clenched the horn, face reddened in anger, and yelled, "Itenelum, Dantus." He repeated, "Itenelum, Dantus."
Nothing. The horn wasn't activating.
He headed down the road. The radiant sun beat down. He hoped to return to where he had suffered the strangest experience he'd ever had.
In the distance, metal clattered. He raised his burned face, eyes squinting at the smudge on the horizon, and eyed a billboard. The advertisement promised Coffee Cheer, Morning Cheers.
He gasped, widening his eyes. "The sign."
He hastened to the billboard, looking for the dirt road. He stopped, and his face dropped again. No dirt road, only bushes. He sprinted to the bushes and yanked several from the ground. "Where is the road?"
Could he get back to the cabin? There was no dirt road to lead him.
He walked a few paces away from the bushes, his hands dirty and bleeding. Now he thought of getting home. But had his family survived? He walked toward his house, his weary feet dragging on the ground.
He recalled his experience and sensed ominous times ahead. As if the ones he'd already lived through weren't enough.
Soon, the hum of a motor approached as an old pickup drove towards him. Finally. Covered in dust, he waved the vehicle down as he tucked the horn in his jacket.
The driver squinted at him, then shrugged and slowed to a halt. He backed up and addressed the brother. The driver was bald, with wrinkles on his forehead and a long white beard.
At the obvious question he wanted to answer, I just waved my hand for no reason. Instead, he said, "Yes, please. I have been walking for hours and have no cell phone."
"Where're you headed?"
Anywhere out of here, the brother thought. "Near Austin," he said with a forced smile.
"Hop in. I'm going that way."
"Thank you very much, sir."
The clock on the dashboard flashed a useless twelve o'clock, and the radio was off. The brother hesitated to ask about the date; a scruffy guy on the side of the road asking that sounded normal, right? He remained silent.
The driver held a one-sided conversation that the brother mostly ignored. He stared out the window, his hand on the horn in his pocket and his mind on the experience before the black hole. The driver kept chattering.
When they finally arrived at the outskirts of Austin, he asked the driver to drop him off near his house. He stepped out and, embarrassedly, offered only a thank-you. He had no money.
He hesitated a second in trepidation after the pickup left him, then rushed toward home.
There were no cars in the house.
"Oh, no," he wailed. He feared death had visited his family.
The brother approached the door and rang the bell. No one answered. He searched for the hidden key below the flowerpot—it was still there—and went inside.
"Mom? Maya? Are you here?"
No one answered. He glanced around and sighed, smiling. He saw a picture of them. They still lived in the house.
He needed to figure out the date. He hurried to a laptop, opened it, and waited for it to boot up.
About the Author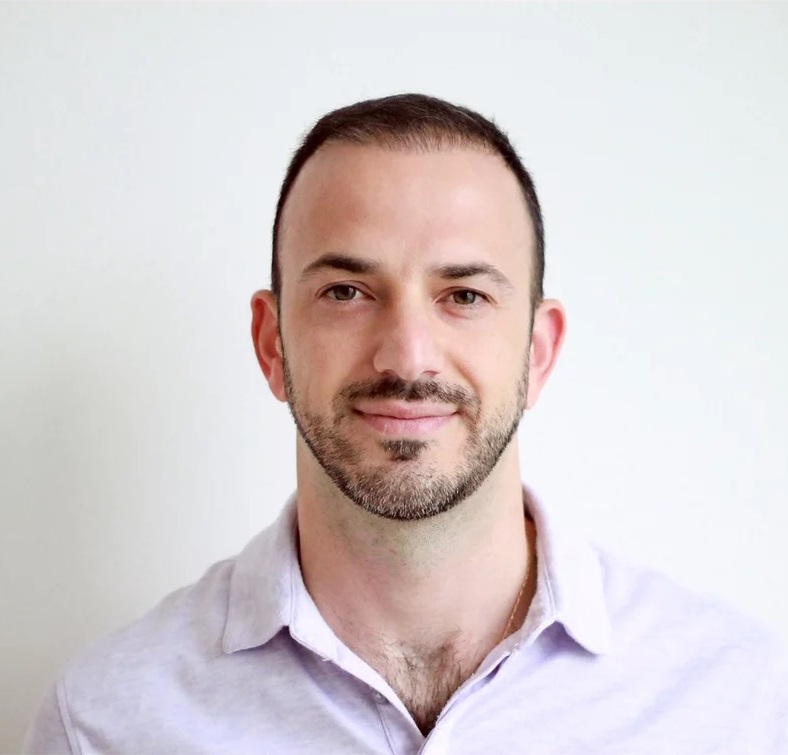 Hector Cantu Kalifa (it's weird talking about myself in the 3rd person) was born in 1986 in Monterrey, Mexico. He lived with his family and...
Ok, I'm done talking in 3rd person.
I try to meditate every day; I also enjoy sports, so I exercise at least four times a week.
The book The Horn's Hoax: The Forbidden Instrument is my debut novel, and it has a special meaning because the idea came from how I play with my children.
The writing of this book has been an unexpected pleasure for me, as I would never imagine myself writing a book. It all began in September 2019. It was intended to be a ten-page brief story. But as I wrote, my imagination and my taste for writing kept me working. I realized on a blank page I can create amazing things and let my imagination fly.
Words kept coming, and I discovered the hard work of building a story. With the help of many people, I gave my heart to create my first "Art".
Contact Links
Purchase Links