Author: S. L. Michaels
Narrators: Loganne Digma, Jackson Lawrie
Length: 7 hours and 21 minutes
Publisher: S. L. Michaels
Released: Mar. 30, 2022
Genre: Contemporary Romance; YA
It wasn't supposed to be this way....

For Alina LaRosa, what was supposed to be the start of a glorious new life at a new life at Ravenswood Academy quickly spirals into a disaster. Bullies, rich arrogant guys, and to top it off, she discovers she's homeless!

With no one to turn to and no where to go, until who should offer a helping hand but her teacher...Mister Thorburn.

To Nicolai Thorburn, Alina LaRosa was supposed to be just another student, but time spent living together caused his "professional " façade to crumble...and one fateful day, in his sunset-drenched classroom, a very dangerous emotion is born. But how long can one man turn a blind eye to his heart?

Can you keep a secret?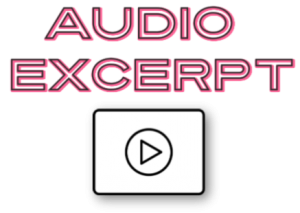 Hey, hey, hey, I'm S.L. Michaels, and I wrote The Synesthete. Growing up in the 90's, I loved reading. Taking trips to the library was better than going to Disney World. My favorite books were the entire series of The Classics of Wishbone. Frankenstein and The Odyssey, Star Wars: The Thrawn Trilogy, and The Babysitters Club Little Sister Series. After a tragic breakup in 2011, I turned to writing when a night-in with my family watching the movie Inception motivated me to write. Inspired, I took to writing Inception Fanfiction and from there my passion for writing has only continued to grow. I love story telling. I love crafting new ways for a couple to get together, what are their obstacles going to be, and how are they going to overcome those obstacles so that they can be together I live a quiet life in the forests of Northeast Florida, with my four-old-son. Nothing means more to me than my family and I cherishes every moment spent with them. You can find me on YouTube at my channel 'write on'.


LOGANNE DIGMA is a passionate voice actor, director, and singer based in Orlando, Florida. Starting at the young age of 13, Loganne found herself interested in the art of voiceover and began pursuing it as a hobby throughout various forms of media on social platforms. After voicing in an animated web series named "Twelve", she went on to audition for other indie projects ranging from animated films to audiobooks. It wasn't until the age of 15 when she decided she wanted to continue voice acting as a career path. With 2 years of experience and projects now under her belt, she began researching a proper studio setup, equipment, and spent more time developing and harnessing her skills. On top of building her acting capabilities, she took an interest in audio engineering and video editing which soon grew to support her financially as a part-time job. She's the director of an online dubbing studio named "
Helvetica Dubs
" that has received millions of views. Through this studio, she was able to even further develop her voice acting skills and gain additional experience from voicing in her own projects. Furthermore, she has expanded her skills into producing content as a
WEBTOON
Ambassador. Loganne continues her training and practice in acting by taking remote classes and workshops that dive even deeper into the art of voiceover. Through these classes, she has further developed her skills and booked roles in video games and animated projects. She attends the
University of Central Florida
for a Bachelor's Degree in Theatre Studies with a minor in Marketing. One of the biggest takeaways Loganne has gained in her journey as an actor and producer is that age does not limit one's talents. As long as you have the passion, enthusiasm, persistence, and drive, anyone can accomplish their goals.

It's been quite the journey since I started back in 2015, and I feel as if I've grown so very much since those days of old. I have had the wonderful opportunity to have met and befriended so many amazing people through my involvement in the voice acting/animation community on YouTube and otherwise, and truly it has been a grand ride! To those out there feeling depressed, lost, or oppressed, I ask you to stay strong and challenge you to find your passions in life, to feed off of them and use them to give yourself a greater purpose in the tough world that we live in. I have found my passions through my struggles, and through hope, and I desire to develop them into something grand. I enjoy participating in stories in any way that I can, and so voiceover has been a great outlet for me to thrive. I thank all who watch and enjoy my content for what it is, and will do my best to give flavor to any projects I have the blessing to be a part of!
Q&A with Author S.L. Michaels
Tell us about the process of turning your book into an audiobook.

I think that I'm the luckiest girl in the world, to be able to get my dream narrator cast. Loganne Digma and Jackson Lawrie from Lore Olympus to narrate my characters. The hardest part of putting the audiobook together was waiting for the chapter tracks because I was so excited to hear them. But after they sent them in to me, I would listen to each one, and if there was anything that needed to be re-recorded than I would send a text message with voice clips on what needed to be corrected, and then after I had all the chapter clips, I would put the tracks together, and load them to my distributor.

Was a possible audiobook recording something you were conscious of while writing?

Oh yes, I knew that I wanted an audiobook, before I had even written the book.

How did you select your narrator?

I have two narrators, Loganne Digma and Jackson Lawrie, I was so blessed to find them on YouTube from Loganne's channel Helvetica Dubs. They had a comic that they had dubbed, called Lore Olympus, and when I heard them, I knew that they would be perfect for these roles.

Are you an audiobook listener? What about the audiobook format appeals to you?

Yes, I am a rabid audiobook listener. I personally prefer audiobooks rather than print. I love having audiobooks, because I'm a single busy mom, I don't have time to sit and read while chasing after my four-year-old, and I also love hearing the voices. It gives a better immersive experience.

If this title were being made into a TV series or movie, who would you cast to play the primary roles?

I would love to have Jackson, my voice narrator, to play Nicolai to keep that awesome voice, but if not then it would have to be Hozier. For Alina, I have the model that I use for my book cover, and all my ads lol

What's your favorite?

Food: Fettuccine Alfredo

Song: Work Song by Hoizer, and Perfect by Gustavo Trebien

Book: Oops I've Fallen buy Max Monroe

Television show: Young Sheldon

Movie: Jurassic Park and Jurassic World

Band: Hozier, Gustavo Trebien, and The Bee Gees

Are any of those things referenced in appearance in your work?

Not from me, but from my narrators actually. I like to help them relate to the primary characters, so I ask them questions about their favorite bands, drink, movies, etc and I will add that into my story.

Do you have any tips for authors going through the process of turning their books into audiobooks?

Be open to finding voice narrators the non-traditional way. Check out YouTube, Fiverr, there are so many undiscovered talented people out there, so don't be afraid to go outside the box, also, learn how to lay the tracks yourself. It is a lot of work, but it can save you so much more money in the long run, and if you need help, please also check out my YouTube channel. I have so many tutorial videos to help you achieve your dreams.

What's next for you?

I'm right now writing a serialized contemporary erotic romance for Kindle Vella, along with book two to

The Synesthete

. I would love one day to have the cast from Lore Olympus to read one of my books from

The Synesthete

series.


Plugging you into the audio community since 2016.
Sign up as a tour host here.