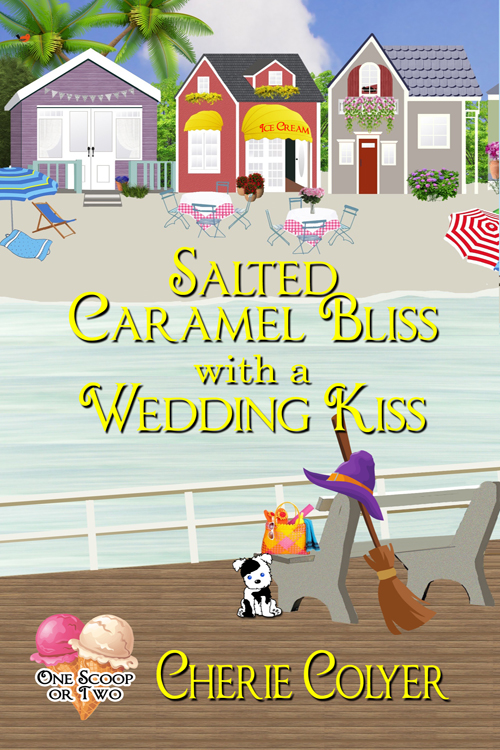 One Scoop or Two Series - Standalone
Paranormal Romance
Date Published: August 24, 2022
Publisher: The Wild Rose Press
Roman Briggs built a life for himself in Siren's Cove. He restored the Sugar Cones Ice Cream Parlor and turned it into a popular stop along the boardwalk. He has everything he needs until a certain blue-eyed woman wanders back into his life.
Seer and witch Peyton Woods isn't sure why her latest visions feature a man and boy she's never met. Determined to find out, she casts a spell that leads her to a small beach town in Maine and, to her utter surprise, the man who broke her heart eight years earlier.
Peyton's left with one question. Why didn't her magic show her him?
Excerpt

Picturesque described Siren's Cove. So did remote, hidden, and gem. To get to this little slice of paradise, Jinx and I had driven through a downtown area, along twisting tree-lined roads, and through a covered bridge.
I wrapped my arms around my torso. Magic had led me here for a reason, and I wasn't going to discover why standing on a pier.
"Come on, Jinx. Let's find our spark. Preferably not underwater."
A refrigerated delivery van had double-parked behind my car while we were gone, blocking us in. Luckily, we weren't in a hurry to leave. I grabbed a large-brimmed hat from the passenger seat. "Should we eat lunch before we search for Mr. Kraken and his faithful sidekick?"
Of course, Jinx wagged her tail. "Barbecue Pit or the Fish Hut?"
Jinx sniffed the air to our right.
"Really? You want ice cream?" I supposed I could order her a scoop of vanilla. A large bang spun me around. The side door of the van was open. Inside, an older man easily in his seventies flailed an arm. His other hand gripped a metal hand truck. A tablet and some papers flew in the air. Three large plastic crates teetered, dangerously close to falling off the hand truck, most likely out of the van and on the trunk of my car. The man fell backward into more crates, causing them to sway precariously. He looked to be in danger of being crushed.
Instinct took over. I jerked, raising my hands and pushing out a fair amount of magic, stopping time inside the truck. I dashed over and assessed the scene. Each crate contained two ten-gallon tubs of ice cream. Written across the lids in swirling cursive were the flavors. The rocky road threatened to hit the man in the back of the head and indeed live up to its name. A glance over my shoulder told me no one else on the boardwalk noticed the time stoppage. I had to hurry.
With a twitch of my nose, I righted the crates the man had bumped. At the same time, the crates on the hand truck settled back in place, starting with the one on the top, until they no longer threatened to damage my car. A wave of my finger, I unfroze the scene. One last twist of my hand, I magically helped the man regain his footing.
"Whoa!" he exclaimed.
I caught the tablet before it bounced off the side of the van. "Are you okay?"
"Yeah. Good thing I have quick reflexes."
It was a good thing he'd slipped in front of a witch.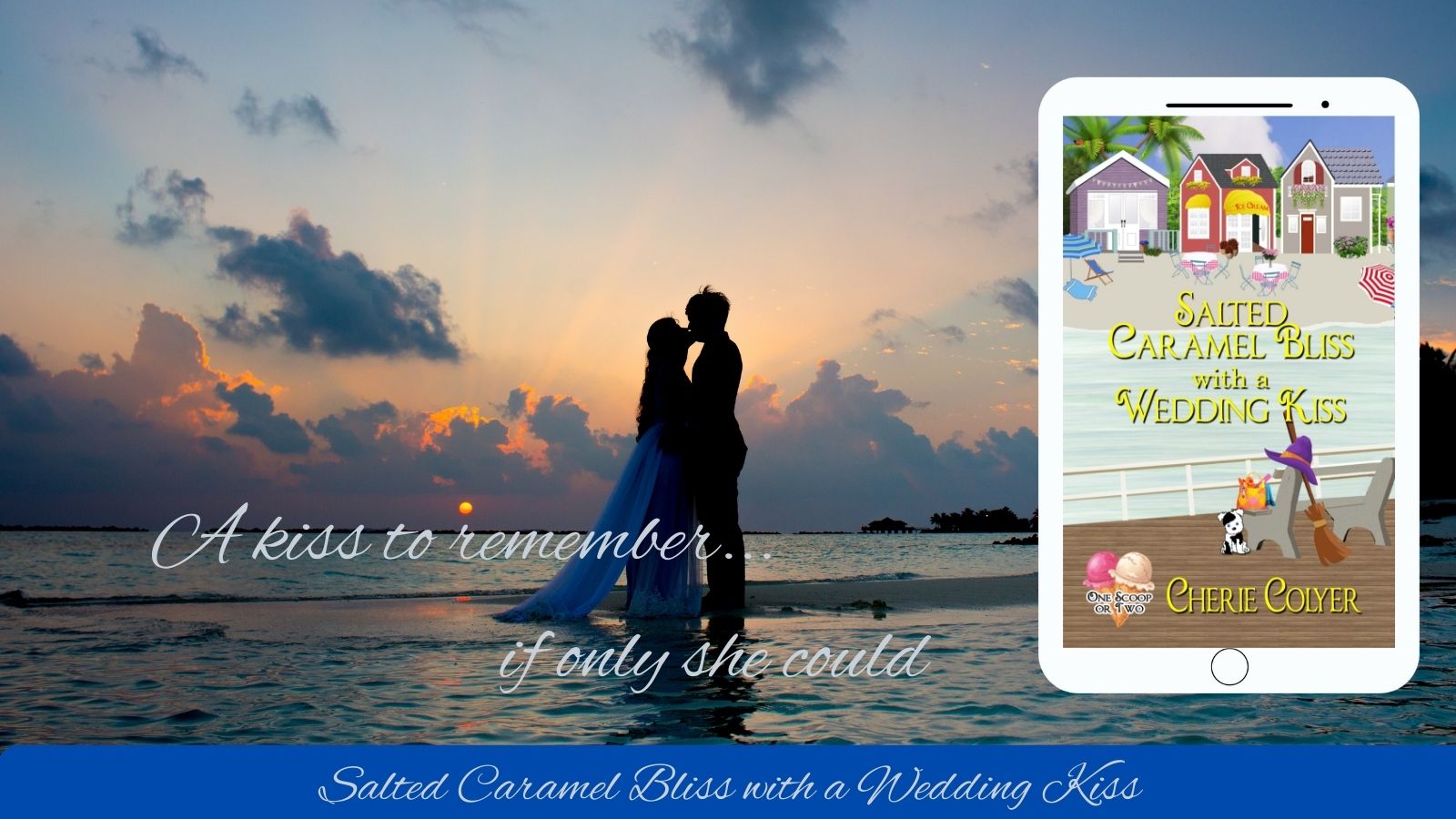 About the Author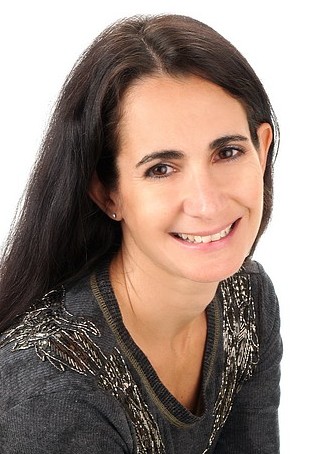 Professional network technician by day, novelist by night, Cherie lives a quiet life in the Chicago suburbs with her charming husband. She has four amazing sons who she loves dearly. Cherie magically weaves together stories with a paranormal twist. She's the author of the Embrace series, Challenging Destiny, Damned When I Didn't, and Friends to the End. She waltzed into the adult novel world with Merry Little Wishing Spritz. She's delighted to be back with Salted Caramel Bliss with a Wedding Kiss.
Contact Links
Purchase Links

Giveaway
a Rafflecopter giveaway