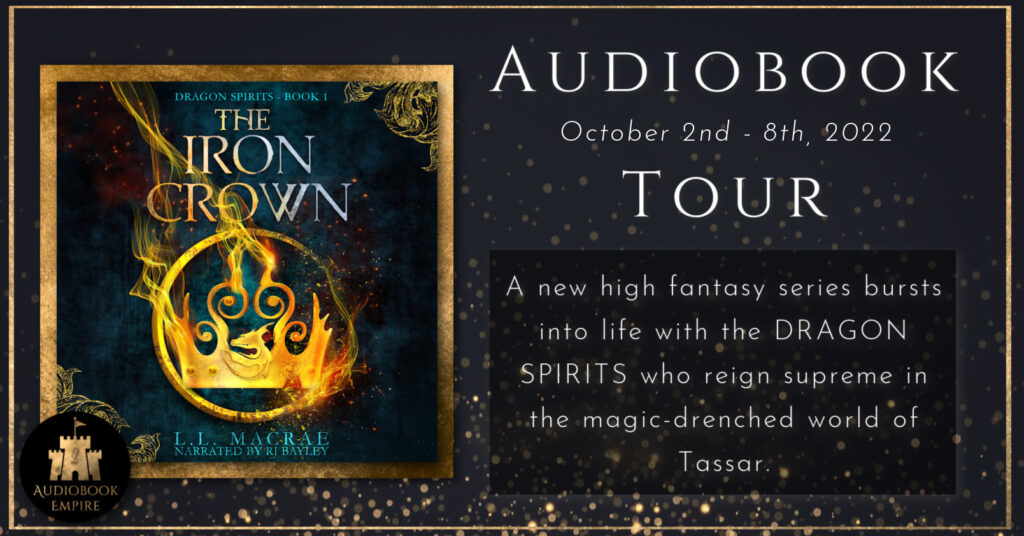 Author: L.L. MacRae
Narrator: RJ Bayley
Length: 17 hours 7 minutes
Producer: Audiobook Empire
Publisher: L.L. MacRae
Genre: High Fantasy
Released: July 22, 2022
---

Fenn's first and only memory is finding himself in the middle of a forest, face to face with a dragon spirit mocking him, all knowledge gone apart from his own name.

Lost and confused, his only hope for answers is Calidra—a woman living on the edge of the world with her partner. Forced to return home when her father dies, Calidra has put off facing her estranged mother for seven years, and she begrudgingly helps Fenn, forging papers for him so he can avoid the Queen's Inquisitors.

But her mother is the least of her worries when they discover an ancient enemy is rising again. It should be impossible with the Iron Crown in power—and Fenn is terrified he might unwittingly be playing a part in the war's resurgence.

Surrounded by vengeful spirits and powerful magic, Fenn's desperate attempt to find his way home might well alter the fate of Tassar, and every power in it.

A new high-fantasy series bursts into life with the Dragon Spirits who reign supreme in the magic-drenched world of Tassar.
L.L. MacRae is a fantasy author of character-driven stories and epic adventure. Her books usually contain dragons, bucket-loads of magic, and are typically fun and hopeful.
She lives in a tiny village in the English countryside, has a degree in Psychology, and was a professional copywriter before going full-time as an author—swapping corporate copy for magic and dragons!
An accomplished full-time voice actor and audiobook narrator with 4 years of experience.
RJ's voice has been described by peers as a 'well-weighted baritone, balanced & deep at the same time.'
Natually he's got a mild Yorkshire lilt that's trustworthy and relatable. He's extremely adaptable however and capable of many convincing accents, or anything you throw at him really.
RJ's broadcast quality studio consists of a fully acoustically treated room, RØDE NT-1A microphone, Reaper digital audio workstation and Izotope RX7 for clean-up and mastering for that high end sound.
So far he's narrated over 30 audiobooks with more currently in production. As a VO he's been the voice of brands such as Nickelodeon, Johnson and Johnson, Network Rail, Aegon, Accord and more.
He's friendly, reliable, professional, takes direction well and always makes sure you're happy with your narration.
He maintains he's not trying to ruin his own career by deafening himself with heavy metal on his dog walks.
At Audiobook Empire, audio reigns supreme, narrators are hailed as heroes, and headphones are worn with pride. Marrying pomp and circumstance with quality you can count on, Audiobook Empire is a full-service production house that produces and promotes audiobooks with gusto. Give your audiobook the imperial treatment by producing it with Audiobook Empire.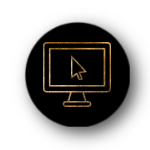 Pronunciation Guide
(Unlisted video) from the author - also gives a description of POV characters and other major characters, as well as some of the dragons in the book:
https://www.youtube.com/watch?v=UkUBHodz_jQ