Title: Shadow (Handmaidens MC, #2)
Author: D.M. Earl
Genre: MC Romance
Release Date: February 17, 2023
Hosted by: Buoni Amici Press, LLC.
He'll protect her beyond a shadow of a doubt...
Zoey "Shadow" Jeffries is no stranger to pain and suffering. Sold into slavery as a child, Shadow was left for dead until she fought back got her freedom and then meets her best friend. Together, they started an all-women's motorcycle club. As the club's enforcer, Shadow's strength and courage are paramount in keeping the club in the business of saving people.
Meeting a sexy Navajo horse rancher catapults Shadow to the next emotional level for the first time. Shadow and Panther will do anything to protect the young, trafficked victims from the sexual predators threatening them. While Shadow and Panther navigate uncertain waters to save the women, can they find passion and pleasure amidst their pain?
Kindle Unlimited
D.M. Earl is a U.S.A. Today Bestselling Author who spins stories about real life situations with characters that are authentic, genuine, and sincere. Each of her stories allow the characters to come to life with each turn of the page while they try to find their HEA through much drama and angst. D.M. finds ideas for her next story from within those around her and what she experiences in daily life. Each book has a part of her left behind in it. She lives in Northwest Indiana married to her best friend who was instrumental in the start of her writing career in 2014. When not writing D.M. loves to read, play with her seven fur-babies (yeah crazy) and ride her Harley Dyna Lowrider.
"Enjoy this Ride we call Life." Remember we only get one chance.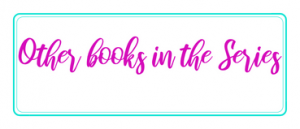 Kindle Unlimited