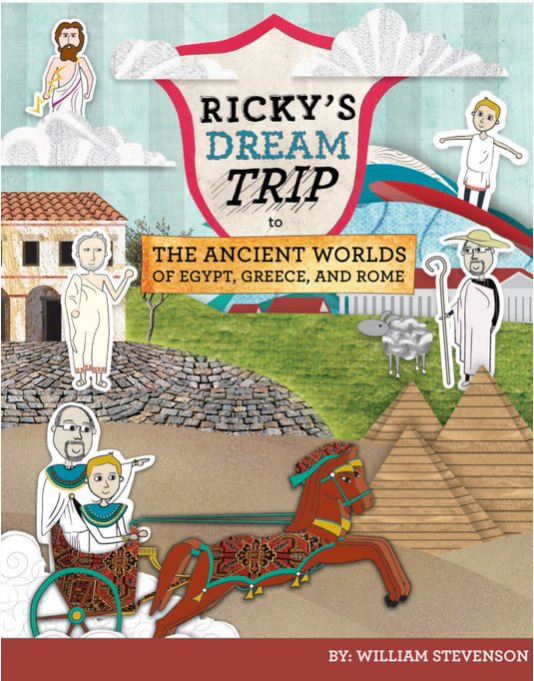 Children's Book
Date Published: November 1, 2022
Publisher: Micro Publishing Media Inc
This is a combination of three award-winning Ricky's Dream Trip books now in one volume with added information for classroom use and at-home activities. Ricky travels to the Ancient world through his dreams with his pop pop by his side. In Egypt, the land of the Pharaohs and pyramids he meets the boy prince, Tutankhamen, in a search for a beloved missing pet. Immerse yourself in the culture of Ancient Egypt with this terrific adventure. Next Ricky and Pop Pop meet Aristotle as they visit the land of the Ancient Olympics, see the temple of Athena, and help Alexander the Great! In the third time-bending dream trip adventure to Ancient Rome the fate of Julius Caesar, one of Rome's greatest leaders, hangs in the balance. It is up to Ricky to confront his own fears and change the course of history.

Excerpt
Ricky had a very long day. His dad woke him up even before the sun rose. After a difficult day in school Ricky played soccer. came home from dinner, finished his homework and practiced on his guitar. When his mom told him to get ready for bed, Ricky was so tired that he didn't argue. He went upstairs, changed into his pajamas, and fell into a deep sleep as soon as his head hit the pillow. Not long after, Ricky's grandfather appeared in his dream.
"PopPop I'm glad that you're back how long are you staying?" asked Ricky.
"This is your dream, Ricky."PopPop answered "I'll stay as long as you dream about it. Are you ready for our next adventure?"
"Yeah! I can't wait. where are we going this time?"
"We are going to visit a boy about your age. His name is Tutankhamun (two-tank-ha-mun). He lived in Egypt over 3400 years ago." explained PopPop.
"I believe he would like to meet you. His life is very complicated, and he needs a friend."
"How do I know he'll like me?" Ricky asked.
"That's easy, Ricky. You just dream it."
"You're right. Let's go." said Ricky
"OK. We are going to travel on a chariot that will take us to ancient Egypt." responded PopPop.
"That's cool. But, wait, won't the Egyptians think we're coming to fight them if we arrive by chariot?" Ricky asked.
"That's right, Ricky, but don't worry, the ancient Egyptians had several different kinds of chariots." said PopPop. "We will be arriving in Egypt on a ceremonial chariot and not a war chariot. Tutankhamun's people will know that we come in peace."
"PopPop, how do we know that the ancient Egyptians had Chariots way back then?" Ricky wondered.
"The ancient Egyptians were great painters, sculptors, and writers. Not only did they draw pictures of their chariots, many of them were discovered in the tombs of their kings, including Tutankhamun's." PopPop stated "The chariots along with the many other objects from ancient egypt can be seen today in museums all over the world and online as well."
"Blink your eyes Ricky and our chariot will appear." said PopPop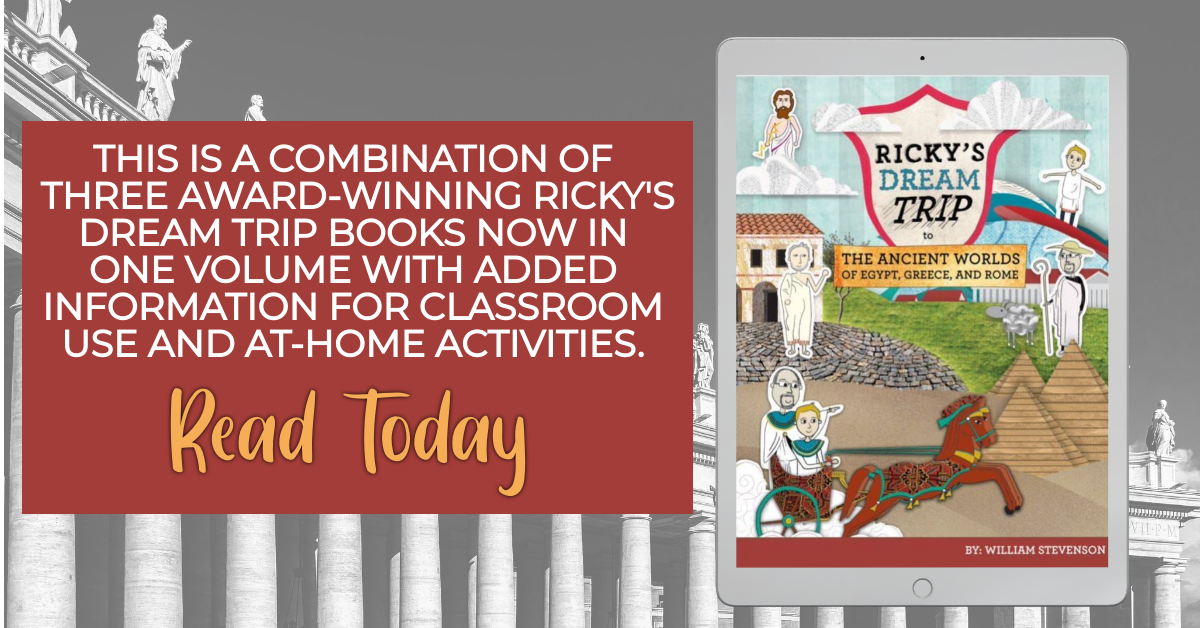 Contact Links
Purchase Link
Giveaway
a Rafflecopter giveaway